Decarbonisation of buildings – a key factor in the energy efficiency policy package
90% of electricity generation comes from renewable sources – wind and solar photovoltaic together account for almost 70%, and the rest is mostly provided by nuclear power. Does this sound utopic? Well, no. It is the clear target, to be achieved by 2050, that the International Energy Agency (IEA) is proposing through its Energy Efficiency Policy Package for (i) household appliances, (ii) buildings, (iii) heavy industry, (iv) vehicles, and (v) smart and efficient cities. Of course, the IEA cannot provide a complete set of rules and regulations that apply uniformly worldwide, because not all countries act at the same time, with the same tools and not all have the same means. What all governments can do, however, is to build their own policy packages around and on the basis of the IEA proposals, only in the context of clear strategies and objectives, combining three types of mechanisms: regulation – to remove inefficient equipment and practices from the market, increase average efficiency levels and set rules for measuring performance; information – to make people choose more responsibly the equipment and devices they buy and the way they use energy; and incentives – to increase the attractiveness of energy efficient products and equipment and accelerate the retrofitting and replacement of appliances, buildings and vehicles, encouraging the use of new technologies and practices.
Whereas the buildings and construction sector are responsible for 30% of the global final energy consumption and for 27% of total CO2 emissions in the energy sector, it must also play at least as important a role in the fight against climate change, in order to achieve the global carbon reduction targets and the UN Sustainable Development Goals.
As far as the buildings and construction sector is concerned, carbon dioxide emissions from buildings are expected to more than halve by 2030 as a result of implementing several clean and efficient solutions: improved building envelope that reduces heating energy requirements; switching to the best available appliances, lamps and air conditioners; more efficient and cleaner technologies; replacing the traditional use of solid biomass (such as wood or coal for cooking) with more efficient and cleaner alternatives. In addition to energy savings and emission reductions, the benefits that these measures can bring are not to be neglected: reduced energy bills, additional, long-term skilled jobs in building construction, improved indoor and outdoor air quality, enhanced security and resilience of the energy system through load management, comfortable and healthy buildings for occupants, overall improvement of people's health and avoidance of further negative impacts on vulnerable groups.
Regulation. All these measures can be implemented in the building sector via instruments such as energy codes for buildings – the most efficient and scalable instruments – already in use in many countries and usually setting either minimum specifications and direct and explicit requirements for builders and designers, or compliance criteria based on energy performance (high efficiency via the method that works best in each individual case). Another type of instruments are rules that mandate the use of energy-efficient equipment inside buildings, such as mandatory minimum energy performance standards (MEPS) and labels for appliances and equipment used in buildings, which should be adopted especially in emerging regions and extended to more products in countries where they already apply, to encourage investment in the latest and most efficient technologies.
Information. Enforcement and effective compliance must be backed up by information tools: building certification and labelling, energy performance and carbon rating (energy performance certificates), information programmes, renovation passports, interactive smart technologies, education and training programmes, public awareness campaigns – all of which will enable consumers to identify the most efficient options when buying or renovating buildings.
Incentives. Incentives can be financial (e.g. grants, preferential loans and tax rebates, lower interest rates on loans for real estate acquisition/development in green projects, grants that can motivate consumers and developers to invest in energy-efficient solutions, in retrofitting electrical air-conditioning and heating systems and implementing new efficient systems) or non-financial (e.g. reduced time for administrative review and approval procedures, award and recognition events).
Rhetoric and action must be bridged because, in the absence of specific measures implemented by individual countries, energy consumption in buildings – as a result of improved access to energy in developing countries, the growing need for air conditioning, the increasing number of energy-consuming appliances owned and used – could increase by around 70% in 2050.
Decarbonizarea clădirilor – factor-cheie în cadrul pachetului de politici privind eficiența energetică
90% din producția de energie electrică provine din surse regenerabile – energia eoliană și cea solară fotovoltaică reprezintă împreună aproape 70% din aceasta, iar restul este asigurat în cea mai mare parte din energia nucleară. Pare utopic? Ei bine, nu. Este obiectivul clar, de atins până în 2050, pe care îl propune Agenția Internațională pentru Energie (AIE) prin pachetul de politici privind eficiența energetică pentru (i) aparate electrocasnice, (ii) clădiri, (iii) industria grea, (iv) vehicule, și (v) orașe smart și eficiente. Desigur, AIE nu poate oferi un set complet de reguli și reglementări, care să se aplice uniform la nivel mondial, pentru că nu toate țările acționează în același timp, cu același instrumente și nu toate dispun de aceleași mijloace. Ceea ce pot face însă toate guvernele este ca, plecând de la propunerile AIE, să elaboreze pachetele proprii de politici, doar în contextul unor strategii și obiective clare, care combină trei tipuri de mecanisme: reglementare – pentru eliminarea de pe piață a echipamentelor și practicilor neperformante, creșterea nivelului mediu de eficiență și stabilirea unor reguli de măsurare a performanței; informare – pentru ca oamenii să aleagă mai responsabil echipamentele și dispozitivele pe care le achiziționează și modul în care utilizează energia și stimulare – creșterea atractivității produselor și echipamentelor eficiente energetic și accelerarea modernizării și înlocuirii aparatelor, clădirilor și vehiculelor, încurajarea utilizării tehnologiilor și practicilor noi.
Având în vedere că sectorul clădirilor și cel al construcțiilor este responsabil pentru 30% din consumul final de energie la nivel mondial și pentru 27% din totalul emisiilor de CO2 din sectorul energetic, el trebuie să joace un rol cel puțin la fel de important și în lupta împotriva schimbărilor climatice, pentru atingerea obiectivelor globale de reducere a emisiilor de dioxid de carbon și a obiectivelor de dezvoltare durabilă ale ONU.
În ceea ce privește sectorul clădirilor și construcțiilor, se preconizează ca până în 2030 emisiile de dioxid de carbon provenite din clădiri să se reducă cu mai mult de jumătate ca urmare a punerii în practică a mai multor soluții curate și eficiente: îmbunătățirea anvelopei clădirilor care reduce necesarul de energie termică; trecerea la cele mai bune aparate, lămpi și aparate de aer condiționat disponibile; tehnologii mai eficiente și mai curate; înlocuirea utilizării tradiționale a biomasei solide (cum ar fi lemnul sau cărbunele pentru gătit) cu alternative mai eficiente și mai curate. Pe lângă economiile de energie și reducerea emisiilor, nu sunt de neglijat nici beneficiile pe care aceste măsuri le pot aduce: reducerea facturilor la energie, generarea unor locuri de muncă calificate, suplimentare, pe termen lung în domeniul construcțiilor de clădiri, îmbunătățirea calității aerului interior și exterior, sporirea securității și rezilienței sistemului energetic prin gestionarea sarcinii, clădiri confortabile și sănătoase pentru ocupanți, îmbunătățirea generală a sănătății oamenilor și evitarea unor efecte negative suplimentare asupra grupurilor vulnerabile.
Reglementare. Toate aceste măsuri pot fi transpuse în domeniul construcțiilor prin instrumente precum codurile energetice pentru clădiri – cele mai eficiente și scalabile instrumente – deja utilizate în foarte multe țări și care stabilesc de obicei fie specificații minime și cerințe directe și explicite pentru constructori și proiectanți, fie criterii de conformitate pe bază de performanță energetică (eficiență ridicată prin metoda care funcționează cel mai bine în fiecare caz în parte). Un alt tip de instrumente îl reprezintă normele care obligă la utilizarea unor echipamentelor eficiente energetic în interiorul clădirilor, cum ar fi standardele minime obligatorii de performanță energetică (SMPE) și etichetele pentru aparatele și echipamentele utilizate în clădiri, care ar trebui adoptate în special în regiunile emergente și care ar trebui extinse la mai multe produse în țările în care deja se aplică, pentru a încuraja investițiile în cele mai recente și mai eficiente tehnologii.
Informare. Punerea în aplicare a normelor și respectarea efectivă a acestora trebuie să fie dublate de instrumente informaționale: certificarea și etichetarea clădirilor, clasificarea bazată pe performanța energetică și emisiile de carbon (certificatele de performanță energetică), programele de informare, pașapoartele de renovare, tehnologiile interactive smart, programele de educare și pregătire, campaniile de conștientizare destinate publicului – toate acestea permit consumatorilor să identifice cele mai eficiente opțiuni atunci când cumpără sau renovează clădiri.
Stimulare. Stimulentele pot fi financiare (de exemplu, subvenții, împrumuturi preferențiale și reduceri de taxe, rate mai mici ale dobânzilor la împrumuturile pentru achiziții/dezvoltări imobiliare în proiecte verzi, grant-uri care pot motiva consumatorii și dezvoltatorii să investească în soluții eficiente energetic, în renovarea sistemelor electrice de aer condiționat și de încălzire și implementarea de noi sisteme eficiente) sau de altă natură (de exemplu, reducerea timpului alocat procedurilor administrative de analiză și aprobare a dosarului, evenimente de premiere și recunoaștere).
Decalajul între retorică și acțiune trebuie să dispară deoarece, în lipsa unor măsuri specifice, adoptate de fiecare stat în parte, consumul de energie utilizată în clădiri – ca urmare a îmbunătățirii accesului la energie în țările în curs de dezvoltare, a necesității tot mai mari de aer condiționat, a înmulțirii numărului de aparate consumatoare de energie deținute și utilizate – ar putea crește cu aproximativ 70% în 2050.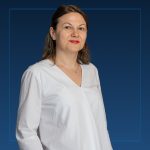 More articles from the same author
Diana Șchiopu

#molongui-disabled-link

Diana Șchiopu

#molongui-disabled-link

Diana Șchiopu

#molongui-disabled-link