Prices in Romanian Real Estate continue to rise
The real estate market in Romania is still extremely dynamic, following the European trend of increasing property prices. Whether it is an apartment or a house with attached land, the sales price index has increased in recent years, even if the volume of transactions has not registered the same trend.
The capital continues to remain the most expensive option in terms of real estate prices and is still attractive for investors interested in purchasing real estate in the considered "good" areas of Bucharest, with prices even reaching up to 1,500,000 Euros in the King's Park area Mihai I, 500,000 Euros in the Primăverii neighbourhood or 200,000 Euros in other well-rated neighbourhoods for a 4-room house, for example, regardless of whether they intend to live in them, rent them or resell them for profit. The capital also offers the most varied range of real estate, from 1- or 2-room apartments to penthouse apartments, villas, imposing private residences.
When purchasing a property in Romania, buyers must also take into account the related taxes, payable at the time of signing the sales contract: notary fees, registration fees and, if applicable, the real estate agency commission, all of which are calculated as a percentage of the price of the property. These additional costs vary depending on the category of the buyer (individual or legal entity), the notary grid, the area of ​​the building, its location, etc. Thus, for a new apartment whose price is approximately 250,000 Euros, the investor can end up paying approximately 268,000 Euros on the date of its purchase.
Also, after the purchase, the property owners must pay an annual property tax between 0.08% and 1.3% of the taxable value, depending on the category of the owner (natural person or legal entity), the destination of the property (residential or non-residential), the tax being established by decision of the local council, and obtaining income from rents requires the payment of taxes and contributions to the health insurance budget (CASS).
Other costs to consider after purchasing real estate in Romania are maintenance costs, representing expenses for electricity, natural gas, heating, garbage collection, security, expenses for utilities such as internet, cable TV, telephone, etc.
If the owner of a property intends to resell it, he must know that the income tax obtained from the transfer of the ownership right over it is 3% of the sale price for a property held for a period of up to 3 years inclusive, respectively 1% for a property owned for a period of more than 3 years.
There are no restrictions on the purchase of real estate – apartments and houses with related land – by EU citizens in Romania, but non-EU citizens must remember that, according to the laws in force, they cannot purchase the land on which the respective buildings are built. Non-EU citizens will only benefit from a right of use over these lands, following that, if and when the law allows, they will obtain full ownership rights over the lands on which the houses and/or apartments purchased by them in Romania are built. Also, the fact that they own real estate in Romania does not facilitate obtaining a residence visa or citizenship for these non-EU citizens, because the criteria for this do not require owning a property in our country.
Imobilele continuă să se scumpească în România
Piața imobiliară din România este încă extrem de dinamică, urmând tendința europeană de creștere a prețurilor proprietăților imobiliare. Fie că este vorba despre un apartament, fie că este vorba despre o casă cu terenul aferent, indicele prețurilor de vânzare a crescut în ultimii ani, chiar dacă volumul tranzacțiilor nu a înregistrat aceeași tendință.
Capitala continuă să rămână cea mai scumpă opțiune din punct de vedere al prețurilor proprietăților imobiliare și este încă atractivă pentru investitorii interesați să achiziționeze imobile în zonele considerate "bune" ale Bucureștiului, la prețuri ajungând chiar și până la 1.500.000 Euro în zona parcului Regele Mihai I, 500.000 Euro în cartierul Primăverii sau 200.000 Euro în alte cartiere bine cotate pentru o locuință cu 4 camere, spre exemplu, indiferent că intenționează să locuiască în acestea, să le închirieze sau să le revândă pentru profit. Capitala oferă, de altfel și cea mai variată gamă de imobile, de la apartamente de 1 sau 2 camere până la apartamente tip penthouse, vile, reședințe private impunătoare.
La achiziționarea unui imobil în România, cumpărătorii trebuie să ia în considerare și taxele aferente, plătibile la momentul semnării contractului de vânzare-cumpărare: taxele notariale, taxele de intabulare și, dacă este cazul, comisionul agenției imobiliare, toate acestea fiind calculate ca procent din prețul imobilului. Aceste costuri suplimentare variază în funcție de categoria din care face parte cumpărătorul (persoană fizică sau persoană juridică), de grila notarială, de suprafața imobilului, de amplasarea acestuia, etc. Astfel, pentru un apartament nou al cărui preț este de aproximativ 250.000 Euro, investitorul poate ajunge să plătească aproximativ 268.000 Euro la data achiziționării acestuia.
De asemenea, ulterior achiziției, proprietarii imobilelor trebuie să plătească anual un impozit pe proprietate cuprins între 0,08% și 1,3% din valoarea impozabilă, în funcție de categoria din care face parte proprietarul (persoană fizică sau persoană juridică), destinația imobilelor (rezidențiale sau nerezidențiale), impozitul fiind stabilit prin hotărâre a consiliului local, iar obținerea veniturilor din chirii presupune plata unor impozite și contribuții la bugetul asigurărilor de sănătate (CASS).
Alte costuri de luat în considerare după achiziționarea imobilelor în România sunt costurile de întreținere, reprezentând cheltuieli cu energia electrică, gazele naturale, încălzirea, colectarea gunoiului menajer, paza, cheltuieli cu utilități precum internet, cablu TV, telefonie etc.
În cazul în care proprietarul unui imobilul intenționează să-l revândă, trebuie să știe că impozitul pe venitul obținut din transferul dreptului de proprietate asupra acestuia este de 3% din prețul de vânzare pentru un imobil deținut pentru o perioadă de până la 3 ani inclusiv, respectiv 1% pentru un imobil deținut pentru o perioadă mai mare de 3 ani.
Nu există restricții privind achiziționarea imobilelor – apartamente și case cu terenurile aferente – de către cetățenii UE în România, însă cetățenii non-UE trebuie să rețină că, potrivit legilor în vigoare, ei nu pot achiziționa terenurile pe care sunt edificate imobilele respective. Cetățenii non-UE vor beneficia doar de un drept de folosință asupra acestor terenuri, urmând ca, dacă și atunci când legea o va permite, să obțină dreptul de proprietate deplin asupra terenurilor pe care sunt edificate casele și/sau apartamentele achiziționate de ei în România. De asemenea, faptul că dețin o proprietate imobiliară în România nu facilitează obținerea vizei de ședere sau a cetățeniei pentru acești cetățeni non-UE, deoarece criteriile pentru aceasta nu impun deținerea unei proprietăți în țara noastră.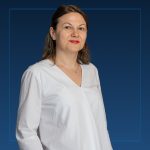 More articles from the same author
Diana Șchiopu

#molongui-disabled-link

Diana Șchiopu

#molongui-disabled-link

Diana Șchiopu

#molongui-disabled-link