The Company Law was amended on 26 November 2022. Top five changes that came into force
Several important changes to the Company Law became effective as of 26 November 2022, when Law No 265/2022, which replaced the legislative framework for the operation of the National Trade Registry Office, came into force. The changes address, among others, the contents of the articles of incorporation or the way in which the share capital must be paid up, as well as the removal of certain documents that were previously mandatory when incorporating new companies.
In addition to the changes to the procedures and operation of the Trade Register, the regulation also amended important aspects of the Company Law, the most important of which are listed below.
1. Amendments relating to the articles of incorporation
Law No 265/2022 updated the contents of the articles of incorporation to include new types of information that were not previously mandatory. Thus, all types of companies will be obliged to provide directly in the articles of incorporation the details of the beneficial owners and the ways in which control over the entity is exercised. Even before the law came into force, companies could list their beneficial owner in their articles of incorporation, but this was only optional. However, from 26 November 2022, i twill be mandatory to include in any articles of incorporation of a company incorporated after that date, the data of the beneficial owners thereof.
In addition to the data about the beneficial owners, the articles of incorporation must also provide for additional elements compared to the information they contained in the past.
While for SAs and limited partnerships the articles of association will have to clearly specify the type of company – listed or not, for LLCs, partnerships and limited partnerships, the articles of association must also specify the rules governing the adoption of resolutions in the general meeting of shareholders when, due to a tie, an absolute majority cannot be established, as well as the duration of the mandate for the members representing and running the company or the non-shareholder directors.
In addition to the dissolution and liquidation of the company, the articles of incorporation must also specify, in the case of limited liability companies and partnerships or limited partnerships, the arrangements for liabilities payment or offsetting in agreement with the creditors, in the event of dissolution without liquidation, where the partners agree on the distribution and liquidation of the company's assets.
2. Changes concerning share capital
For limited liability companies, an obligation has been introduced to pay up at least 30% of the amount of the subscribed share capital no later than 3 months after the date of registration, but in any case before commencing operations in the name of the company. The difference in subscribed share capital will have to be paid up within 12 months of the date of registration of contributions in cash or within a maximum of 2 years from the date of registration of contributions in kind.
Also with regard to share capital, Law 265/2022 introduced another amendment, stipulating that the resolution of the general meeting on the increase in the share capital will take effect only if it is carried out within 18 months from the date of adoption, which is longer than the 12 months previously provided for in the legislation.
3. Fewer documents for company registration
The new law has also eliminated a number of documents that were previously required to accompany the applications for company registration.
Thus, as of 26 November 2022, proof of payment and proof of availability of the company name will no longer be attached to the application for company registration, and the members of the board of directors and the members of the management committee will no longer submit specimen signatures to the trade register.
4. News concerning appointments to the management, administrative or supervisory bodies of companies
According to the new regulation, it is mandatory to insert in the mandate contracts or in the declarations of acceptance of mandate, as the case may be, signed by directors, members of the board of directors, managers, members of the management committee, auditors, and in the service contracts for financial auditors, respectively, a clause whereby such persons expressly undertake the responsibility for compliance with all the conditions for exercising the respective capacity. Thus, the appointees must represent that they are not incapacitated and that they have not been prohibited by a final court decision from exercising that capacity.
5. The risk of dissolution of the company if financial statements are not filed is eliminated
The new law repealed provisions that allowed the Trade Register or any interested person to request the dissolution of companies if more than 60 days had elapsed from submitting their annual or consolidated financial statements to the Ministry of Finance.
The repealed provision refers not only to the financial statements but also to the declaration of inactivity to be filed instead of the balance sheets, when companies have not carried out any activity from their incorporation until the end of the financial year, so that these companies also no longer run the risk of being dissolved if they have not filed this declaration within the legal deadline.
Legea societăților s-a modificat din 26 noiembrie 2022. Top cinci noutăți care au intrat în vigoare
Mai multe modificări importante la Legea societăților au devenit aplicabile din 26 noiembrie 2022, când Legea nr. 265/2022, care a înlocuit cadrul legislativ pentru funcționarea Oficiului Național al Registrului Comerțului, a intrat în vigoare. Noutățile vizează, printre altele, conținutul actelor constitutive sau modul în care trebuie vărsat capitalul social, precum și eliminarea unor documente obligatorii până acum la înmatricularea societăților.
Dincolo de noutățile pe care le-a operat în procedurile și funcționarea Registrului Comerțului, reglementarea a modificat și aspecte importante care țin de Legea societăților, cele mai importante dintre ele fiind inventariate în cele ce urmează.
1. Modificări referitoare la actele constitutive
Legea nr. 265/2022 a actualizat conținutul actelor constitutive, documentele urmând să includă noi tipuri de informații care până acum nu erau obligatorii. Astfel, toate tipurile de societăți vor fi obligate să prevadă direct în actul constitutiv datele beneficiarilor reali și modalitățile în care se exercită controlul asupra entității. Și înainte de intrarea în vigoare a legii, societățile își putea trece beneficiarul real în actul constitutiv, însă acest element era doar opțional. Or din 26 noiembrie 2022, declararea beneficiarilor reali trebuie făcută obligatoriu în orice act constitutiv al unei societăți care se înființează după această dată.
Pe lângă datele beneficiarilor reali, actele constitutive mai trebuie să conțină și alte elemente suplimentare comparativ cu informațiile pe care le conțineau în trecut.
În timp ce pentru SA-uri și societăți în comandită pe acțiuni, actul constitutiv va trebui să precizeze clar tipul de societate – închis sau deschis, pentru SRL-uri, societăți în nume colectiv și societăți în comandită simplă, actele constitutive trebuie să precizeze în plus modalitatea de adoptare a hotărârilor adunării generale a asociaților când, din cauza parității, nu poate fi stabilită o majoritate absolută, precum și durata mandatului, pentru asociații care reprezintă și administrează societatea sau administratorii neasociați.
De asemenea, tot pentru SRL-uri și societățile în nume colectiv sau comandită, în actele constitutive mai trebuie menționate, pe lângă modul de dizolvare și lichidare a societății, și modalitățile de asigurare a stingerii pasivului sau de regularizare a lui în acord cu creditorii, în cazul dizolvării fără lichidare, atunci când asociații sunt de acord cu privire la repartizarea și lichidarea patrimoniului societății.
2. Modificări ce vizează capitalul social
Pentru SRL-uri, a fost introdusă obligația de a se vărsa cel puțin 30% din valoarea capitalului social subscris în cel mult 3 luni de la data înmatriculării, dar, în orice caz, înainte de a începe operațiuni în numele societății. Diferența de capital social subscris va trebui vărsată într-o perioadă de 12 luni de la data înmatriculării, pentru aportul în numerar sau în termen de cel mult 2 ani de la data înmatriculării, pentru aportul în natură.
Tot în privința capitalului social, Legea 265/2022 a adus și o altă modificare, stabilind că hotărârea adunării generale privind majorarea capitalului social va produce efecte numai în măsura în care este adusă la îndeplinire în termen de 18 luni de la data adoptării, acest termen fiind prelungit față de termenul de 12 lui, prevăzut anterior de legislație.
3. Mai puține documente la înmatricularea societăților
Noua lege a eliminat și o serie de documente care până acum era obligatoriu să însoțească, la înmatricularea societăților, cererile de înregistrare.
Astfel, începând cu 26 noiembrie 2022, la cererea de înmatriculare a societăților nu se mai atașează dovada efectuării vărsămintelor și nici dovada disponibilității firmei, iar membrii consiliului de administrație, respectiv membrii directoratului nu vor mai depune specimene de semnătură la registrul comerțului.
4. Noutăți ce vizează numirile în organele de conducere, de administrare sau de supraveghere ale societăților
Potrivit noii reglementări, în contractele de mandat sau în declarațiile de acceptare a mandatului, după caz, semnate de administratori, membrii consiliului de administrație, directori, membrii directoratului, cenzori, respectiv în contractele de prestări servicii pentru auditorii financiari este obligatorie introducerea unei clauze prin care persoanele numite își asumă în mod expres răspunderea privind respectarea tuturor condițiilor pentru a-și exercita calitatea respectivă. Condițiile care trebuie asumate prin această clauză sunt acelea că persoanele numite nu se află într-un caz de incapacitate și că nu li s-a interzis prin hotărâre judecătorească definitivă dreptul de a exercita calitatea respectivă.
5. Dispare riscul dizolvării societății în cazul în care nu se depun situații financiare
Noua lege a abrogat prevederile care permiteau Registrului Comerțului sau oricărei persoane interesate să solicite dizolvarea societăților dacă acestea întârziau mai mult de 60 de zile depunerea la Ministerul Finanțelor a situațiilor financiare anuale sau a celor consolidate.
Prevederea abrogată nu face referire doar la situațiile financiare, ci și la declarația de inactivitate care trebuie depusă în locul bilanțurilor, atunci când societățile nu au desfășurat activitate de la constituire și până la încheierea exercițiului financiar, astfel că și pentru aceste companii dispare riscul ca ele să fie dizolvate dacă nu au depus declarația respectivă în termenul legal.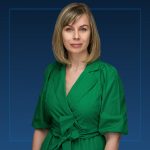 More articles from the same author
Ioana Mardare

#molongui-disabled-link

Ioana Mardare

#molongui-disabled-link

Ioana Mardare

#molongui-disabled-link