Retail media networks – the newest form of integrated digital advertising
The surprising impact of the 2020 pandemic – the explosion of online shopping – has made retailers realize what a powerful tool they have at their fingertips and try to explore all the available options that technology can offer.
Changing consumer behavior – more and more people are buying products and services online – has obviously led to a change in the way brands promote their products.
A different business model with a different dynamic has thus emerged – retail media networks, i.e. advertising platforms (e.g. websites, apps), set up by retail companies, which not only sell their own products, but also offers advertising services to third-party suppliers and brands on its own digital channels. The retailer owns the primary data, acquired following previous purchases made by its own customers, and offers advertising services to interested companies through which they can use this data in order to create specific digital marketing strategies, dedicated to attracting customers. It can be said that retail media is the digital equivalent of in-store ads – a kind of "digital shelf", an important part of marketing strategies in an ever-evolving industry such as advertising. Brands thus increase their visibility in the same way that promotions, discounts and offers placed in the aisles of brick-and-mortar stores attract the attention of shoppers.
Retail media refers to ads actually placed on a retailer's media network. Through a retail media network, partner brands (advertisers) have direct access to a retailer's customers, right in the places where they already spend time, more specifically, right at the point of sale, because a visiting customer a digital store may be attracted to another retailer's ad. A retailer that owns a digital store and the ability to sell advertising space to third-party brands can be considered a retail media network, but to be successful, it must invest in the technology infrastructure necessary to support the needs of that network.
The benefits are multiple for everyone, retailers, brands and customers alike. The main benefit for retailers is the additional revenue they can get by providing advertising services and increasing sales through their own platform. For brands that advertise, the benefits lie in access to first-hand information (data collected directly from the consumer), vital to ad relevance, shaping audience buying patterns and tailoring products and messages to their needs, in deeper understanding of the link between advertising spend and product sales, which can facilitate strategic business decisions (such as increasing inventory, allocating resources, or increasing the advertising budget). For customers, one of the benefits is more effective price control, followed by a personalized shopping experience and the opportunity to try something new – by browsing for specific products, customers can see sponsored ads from a different brand, which can inspire them to try a new product.
Retail media advertising is already part of some retailers' advertising playbooks, as more brands want to experiment with this type of advertising, look to optimize their ad spend and ensure their campaigns are reaching relevant audiences. Their strategy aims to get the best return by placing ads on the merchant's homepage, category page, search page or product detail page.
The vast majority of brands have dedicated advertising budgets in retail media and globally, businesses are expected to increase their advertising spend in the retail media space annually, growing by 35% in 2023. The challenge for retailers offering advertising space on its own platforms lies in the ability to adapt quickly and create the appropriate capabilities and infrastructure to take advantage of these opportunities.
Rețelele media de retail – cea mai nouă formă de publicitate digitală integrată
Impactul surprinzător al pandemiei din 2020 – explozia cumpărăturilor online – i-a făcut pe comercianți să realizeze ce instrument puternic au la îndemână și să încerce să exploreze toate opțiunile disponibile pe care le poate oferi tehnologia.
Schimbarea comportamentului consumatorilor – tot mai mulți oameni achiziționează produse și servicii online – a condus, evident, la schimbarea modului în care mărcile își promovează produsele.
A apărut astfel un model de afaceri diferit, cu o dinamică diferită – rețelele media de retail, adică platforme publicitare (de exemplu, site-uri web, aplicații), înființate de companiile de retail, care nu doar își vând produsele proprii, ci și oferă servicii de publicitate furnizorilor și mărcilor terțe pe canalele digitale proprii.
Retailer-ul deține datele primare, dobândite în urma achizițiilor anterioare efectuate de proprii clienți, și oferă companiilor interesate servicii de publicitate prin intermediul cărora acestea pot utiliza aceste date în vederea creionării unor strategii specifice de marketing digital, dedicate atragerii clienților. Se poate spune că media de retail este echivalentul digital al anunțurilor din magazin – un fel de "raft digital", parte importantă a strategiilor de marketing într-o industrie în continuă evoluție, așa cum este cea publicitară. Mărcile își sporesc astfel vizibilitatea la fel cum promoțiile, reducerile și ofertele amplasate pe culoarele magazinelor fizice atrag atenția cumpărătorilor.
Media de retail se referă la reclamele plasate efectiv în rețeaua media a unui comerciant cu amănuntul. Prin intermediul unei rețele media de retail, mărcile partenere (agenții de publicitate) au acces direct la clienții unui comerciant cu amănuntul, chiar în locurile în care aceștia își petrec deja timpul, mai precis, chiar la punctul de vânzare, deoarece un client care vizitează un magazin digital poate fi atras de reclama unui alt comerciant. Un retailer care deține un magazin digital și capacitatea de a vinde spațiu publicitar unor mărci terțe poate fi considerat o rețea media de vânzare cu amănuntul, însă pentru a fi performant, acesta trebuie să investească în infrastructura tehnologică necesară susținerii nevoilor acelei rețele.
Beneficiile sunt multiple pentru toată lumea, retaileri, mărci și clienți deopotrivă. Principalul beneficiu pentru retaileri îl constituie veniturile suplimentare pe care le pot obține prin furnizarea serviciilor de publicitate și prin creșterea vânzărilor prin intermediul platformei proprii. Pentru mărcile care își fac reclamă, beneficiile constau în accesul la informații primare (datele colectate direct de la consumator), vitale pentru relevanța reclamelor, conturarea tiparelor de cumpărături ale publicului și pentru adaptarea produselor și mesajelor la nevoile acestuia, în înțelegerea mai profundă a legăturii dintre cheltuielile publicitare și vânzările de produse, care poate facilita luarea unor decizii de afaceri strategice (precum creșterea inventarului, alocarea resurselor sau creșterea bugetului pentru publicitate). Pentru clienți, unul din beneficii este controlul mai eficient al prețurilor, urmat de experiența de cumpărare personalizată și de posibilitatea de a încerca ceva nou – navigând în căutarea unor produse specifice, clienții pot observa anunțuri sponsorizate de o marcă diferită, ceea ce îi poate inspira să încerce un nou produs.
Publicitatea prin intermediul rețelelor media de retail face deja parte din manualele de publicitate ale unor comercianți, pe măsură ce tot mai multe branduri vor să experimenteze acest tip de publicitate, caută să își optimizeze cheltuielile publicitare și să se asigure că propriile campanii ajung la publicul relevant. Strategia lor vizează obținerea celui mai bun randament prin plasarea reclamelor pe pagina principală a comerciantului, pe pagina de categorii, pe pagina de căutări sau pe pagina de detalii a produsului.
Majoritatea covârșitoare a brandurilor au bugete dedicate pentru publicitate în media de retail și se preconizează că, la nivel mondial, întreprinderile își vor majora anual cheltuielile publicitare în spațiul media de retail, urmând a crește cu 35% în 2023. Provocarea retailerilor care oferă spații publicitare pe platformele proprii constă în capacitatea de adaptare rapidă și de creare a capacităților și infrastructurii adecvate pentru a profita de aceste oportunități.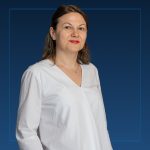 More articles from the same author
Diana Șchiopu

#molongui-disabled-link

Diana Șchiopu

#molongui-disabled-link