The experience of contracts regulated by HG 1/2018 and the retraining of supervisors at work
The issue of public procurement contract management is the key to successful completion or the cause of premature termination of public works contracts. Unfortunately, we observe in practice most of the time, that the level of complexity of the contracts is inversely proportional to the ability to administer these contracts, the cause being, in most cases, the lack of qualified personnel to interpret the contractual clauses.
The extent to which the contractual conditions regulated by Government Decision no. 1/2018 for the approval of the general and specific conditions for certain categories of purchase contracts, related to investment objectives financed from public funds come to the aid of those called to ensure the management of these contracts obviously depends on their degree of understanding of the contractual clauses.
It is obvious that the management of the contracts is ensured in few situations, on the part of the beneficiaries, by people who have studied the joint venture contracts in their letter and spirit. In practice, there are people who take the position of the beneficiary mutatis mutandis, and the interpretation of the contractual provisions follows less, or perhaps not at all, the meaning imposed by the legislator. In these situations, supervision has as its determining purpose the full transfer of risks to contractors, with the effect of attracting construction insolvencies.
It should also be mentioned that HG 1/2018 represents a more or less close processing of the standard forms of contract for civil construction works and for electrical and mechanical works, developed by the International Federation of Consulting Engineers ("FIDIC"). FIDIC standardized contracts stand out for the attention paid to details and the permanent maintenance of contractual balance, in order to ensure the completion of projects under the conditions agreed by the parties, without overcompensating one and prejudicing the other. The engineer and the dispute adjudication committee are the entities that ensure the maintenance of the contractual balance, entities whose absence is felt in the contracts regulated by HG 1/2018.
The concept of supervision replaced, in GD 1/2018, both the Engineer and the dispute adjudication committee, from FIDIC-type contracts. The interpretation of FIDIC contractual clauses is carried out in accordance with the application guidelines issued by the authors of the standardized contract forms.
The contractual conditions imposed by HG 1/2018, although balanced, do not have the success of those from which they are inspired, because they lack guarantees precisely in the phases in which contractual disputes should be prevented.
In these phases, the risks of delays are transferred to the contractors, even if these risks are assigned to the beneficiaries, according to the contract, and they are offered, in a way that is meant to be generous, the extension of the contractual period, conditional on the waiver of the financial compensations related to those delays.
The supervisors do not follow their role of ensuring the contractual balance, but are only pressure factors on the contractors, from whom they seek to obtain the extension of the duration of contracts that the contractors would, in fact, be entitled to terminate unilaterally, with interest damages.
The purely personal interest of the supervisors in obtaining an extension of the duration of the contracts lies in the fact that any extension also ensures them a new contractual period, additionally paid, which may seem paradoxical, since they are the real ones responsible for the excessive delays in the contracts. There were situations where the issuing of an administrative order by the supervisors took more than a year and the initial contractual period was one year.
Supervisors are recruited from among engineers who do not have a robust professional background in construction project management. There are numerous cases where supervisors and self-titled "claims experts" are "qualified" people at work, many assuming titles of "expert" or "specialist", without any supporting documents.
The classic reasons for delays are related to the lack of building permits, the failure to adapt the project to the situation of the site, the discovery of some buried obstacles on the works route.
In their inventiveness, the supervisors who followed the workplace qualification, tend to qualify all these beneficiary risks as events caused by public authorities, for which the entrepreneurs would not be entitled to financial compensation, with the hilarious argument that, anyway, for each problem avoided, a public authority must be responsible.
Leaving aside the fact that, according to GD 1/2018 and the civil code, the contractor must be compensated for everything that represents the risk of the beneficiary, the supervisor imposes either the extension of the contract period, without granting financial compensation to the contractor, or the application of late penalties to the contractor for events that are not attributable to the latter.
Under these conditions, the regulation of the supervisor profession is required, with the establishment of access to the profession through an exam and the sanctioning of supervisors who, through abusive methods, cause the physical and financial impossibility of completing projects.
Besides, the supervisory activity is not purely honorary, so it is neither ethical nor moral to exercise an economic activity without assuming responsibilities and without fear of sanction.
Experiența contractelor reglementate de HG 1/2018 și recalificarea supervizorilor la locul de muncă
Problema managementului contractelor de achiziție publică reprezintă cheia finalizării cu succes sau cauza încetării premature a contractelor publice de lucrări. Din păcate, observăm în practică de cele mai multe ori, că nivelul de complexitate a contractelor este invers proporțional capacității de administrare a acestor contracte, cauza reprezentând-o, în majoritatea cazurilor, lipsa unui personal calificat să interpreteze clauzele contractuale.
Măsura în care condițiile contractuale reglementate de Hotărârea Guvernului nr. 1/2018 pentru aprobarea condițiilor generale și specifice pentru anumite categorii de contracte de achiziție, aferente obiectivelor de investiții finanțate din fonduri publice vin în ajutorul celor chemați să asigure managementul acestor contracte depinde în mod evident de gradul lor de înțelegere a clauzelor contractuale.
Este evident că managementul contractelor este asigurat în puține situații, din partea beneficiarilor, de persoane care au studiat contractele de antrepriză în litera și spiritul lor. În practică, sunt întâlnite persoane care preiau mutatis mutandis poziția beneficiarului, iar interpretarea dispozițiilor contractuale urmărește mai puțin, sau poate deloc, sensul impus de legiuitor. În aceste situații, supervizarea are drept scop determinant transferul integral al riscurilor către antreprenori, cu efectul atragerii insolvențelor în construcții.
Se impune menționat și faptul că HG 1/2018 reprezintă o prelucrare mai mult sau mai puțin apropiată a formelor standard de contract pentru lucrări de construcții civile și pentru lucrări electrice și mecanice, elaborate de Federația Internațională a Inginerilor de Consultanță ("FIDIC"). Contractele standardizate FIDIC se remarcă prin atenția acordată detaliilor și menținerea permanentă a echilibrului contractual, în scopul asigurării finalizării proiectelor în condițiile agreate de părți, fără supracompensarea uneia și prejudicierea celeilalte. Inginerul și comisia de adjudecare a disputelor sunt entitățile care asigură menținerea echilibrului contractual, entități a căror lipsă este resimțită în contractele reglementate de HG 1/2018.
Conceptul de supervizare a înlocuit, în HG 1/2018 atât Inginerul cât și comisia de adjudecare a disputelor, din contractele de tip FIDIC. Interpretarea clauzelor contractuale FIDIC se realizează în conformitate cu ghidurile de aplicare emise de autorii formelor standardizate de contract.
Condițiile contractuale impuse prin HG 1/2018, deși echilibrate, nu au succesul celor din care sunt inspirate, pentru că sunt lipsite tocmai de garanții în fazele în care ar trebui să se prevină disputele contractuale.
În aceste faze, antreprenorilor le sunt transferate riscuri ale întârzierilor, chiar dacă aceste riscuri sunt atribuite beneficiarilor, conform contract și le este oferită într-un mod care se vrea generos, prelungirea perioadei contractuale, condiționată de renunțarea la compensațiile financiare aferente respectivelor întârzieri.
Supervizorii nu își urmează rolul de asigurare a echilibrului contractual, ci sunt doar factori de presiune asupra antreprenorilor, de la care urmăresc să obțină prelungirea duratei unor contracte pe care antreprenorii ar fi, de fapt, îndreptățiți să le rezilieze unilateral, cu daune interese.
Interesul strict personal al supervizorilor de a obține prelungirea duratei contractelor rezidă în faptul că orice prelungire le asigură și lor o nouă perioadă contractuală, retribuită suplimentar, ceea ce poate părea paradoxal, din moment ce ei sunt adevărații responsabili pentru întârzierile excesive din contracte. Au fost situații în care emiterea unui ordin administrativ de către supervizori a durat mai mult de un an iar perioada contractuală inițială era de un an.
Recrutarea supervizorilor se face din rândul inginerilor care nu au o pregătire profesională robustă în domeniul managementului proiectului în construcție. Sunt numeroase cazurile în care supervizorii și auto-intitulații "experți în revendicări" sunt persoane "calificate" la locul de muncă, mulți asumându-și titluri de "expert" sau "specialist", fără niciun document doveditor.
Clasicele motive ale întârzierilor sunt legate de lipsa autorizațiilor de construire, neadaptarea proiectului la situația amplasamentului, descoperirea unor obstacole îngropate pe traseul lucrărilor.
În inventivitatea lor, supervizorii care au urmat calificarea la locul de muncă, tind să califice toate aceste riscuri ale beneficiarului drept evenimente cauzate de autoritățile publice, pentru care antreprenorii nu ar avea dreptul la compensații financiare, cu argumentul hilar că, oricum, pentru fiecare problemă ivită, trebuie să fie responsabilă o autoritate publică.
Lăsând la o parte faptul că, potrivit HG 1/2018 și codului civil, antreprenorul trebuie să fie despăgubit pentru tot ceea reprezintă risc al beneficiarului, supervizorul impune fie prelungirea duratei contractuale, fără acordarea de compensații financiare antreprenorului, fie aplicarea de penalități de întârziere antreprenorului pentru evenimente care nu îi sunt imputabile acestuia din urmă.
În aceste condiții, se impune reglementarea profesiei de supervizor, cu stabilirea accesului în profesie prin examen și sancționarea supervizorilor care, prin metode abuzive, atrag imposibilitatea fizică și financiară de finalizare a proiectelor.
De altfel, activitatea de supervizare nu este una pur onorifică, astfel încât nu este nici etic, nici moral exercițiul unei activități economice fără asumarea responsabilităților și fără teama de sancțiune.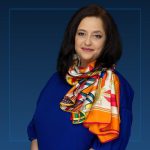 Head of Energy Practice
|
Bio
More articles from the same author
Alina Güler

#molongui-disabled-link

Alina Güler

#molongui-disabled-link

Alina Güler

#molongui-disabled-link

Alina Güler

#molongui-disabled-link