EU's ambition is to reform the customs procedures
Faced with the paradigm shift and therefore the increasing challenges for customs procedures at European level – a system outdated by economic realities, poor cooperation between customs and other competent authorities, lack of interoperable IT systems to avoid duplication of similar information on products belonging to the same supply chain, e-commerce which has changed the traditional nature of trade, the fact that the customs IT infrastructure is decentralised, making customs supervision, analysis and controls fragmented, the uneven application of customs practices in each country – the European Union has initiated a wide-ranging process of amending legislation in this area, publishing on 17 May 2023 a proposal for a Regulation establishing the European Union Customs Authority and the European Union Customs Code.
The overall objective of the reform is for all EU authorities to act as a single entity, with simplified reporting requirements and reduced processing time for customs documents. Thus, the new EU Customs Authority would undertake the role of coordinator of the entire European customs process through the EU Customs Data Hub – an advanced IT tool that will gradually replace the customs IT infrastructure of each Member State. To this end, effective as of 2028 all companies selling products online will be given access to the EU Customs Data Hub, from 2032 all traders will voluntarily register with it, and from 2038 the use of the EU Customs Data Hub will become mandatory.
The benefits that this reform will bring to commerce in general and online commerce in particular are countless:
• Simplified customs procedures, which traders can access online on a single platform where they can fill in customs declarations – for several consignments at once, saving time and money;
• Information will be available in a one-stop shop, for all Member States, in real time, which translates into faster and more efficient risk control;
• Artificial intelligence is really helping people, because getting information into the system will make it easier for stable and reliable traders to go through the whole process and therefore get products to consumers faster;
• Online platforms will act as official importers, customs duties and VAT will be paid on purchase, so consumers will no longer be taken by surprise when forced to pay taxes they were not aware of or forced to present unexpected paperwork when their parcel arrives to ensure compliance with EU environmental, safety and ethical standards;
• The way customs duties are calculated for small parcels is simplified and the current threshold, whereby goods worth less than €150 are exempt from customs duties, is removed, thus also eliminating the possibility of fraud;
• Risk management and customs controls will be significantly improved, without burdening traders or recipients of goods, as is often the case today.
The reform will, of course, require major investments in the development and maintenance of the data center, but the centralisation at EU level will reduce administrative costs for Member States, both in terms of IT and staff. It is estimated that over 15 years, Member States will save a total of around €21 billion in IT and a further €1 billion in customs staff time, much of which will be freed from current tasks.
Uniunea Europeană – proiect ambițios de reformare a procedurilor vamale
Confruntată cu schimbarea paradigmei și, prin urmare, cu provocări din ce în ce mai mari în ceea ce privește procedurile vamale la nivel european – un sistem depășit de realitățile economice, cooperarea deficitară între autoritățile vamale și alte autorități competente, lipsa unor sisteme informatice interoperabile care să evite duplicarea informațiilor similare privind produsele aparținând aceluiași lanț de aprovizionare, comerțul electronic care a schimbat natura tradițională a comerțului, faptul că infrastructura informatică vamală este descentralizată, ceea ce face ca supravegherea, analizele și controalele vamale să fie fragmentate, aplicarea în mod neunitar la nivelul fiecărui stat a practicilor vamale – Uniunea Europeană a demarat un amplu proces de modificare a legislației în domeniu, publicând, la 17 mai 2023, o propunere de regulament de instituire a Autorității vamale a Uniunii Europene și a Codului vamal al Uniunii Europene.
Obiectivul general al reformei este ca toate autoritățile din UE să acționeze ca o singură entitate, cu cerințe de raportare simplificate și timp redus de prelucrare a documentelor vamale. Astfel, noua Autoritate vamală a UE ar urma să preia rolul de coordonator al întregului proces vamal european, prin intermediul Centrului de date vamale UE (EU Customs Data Hub) – instrument informatic avansat, care va înlocui treptat infrastructura IT vamală a fiecărui stat membru. În acest sens, se preconizează ca începând cu 2028 toate societățile care vând produse online să aibă acces la Centrul de date vamale UE, din 2032 toți comercianții să se înscrie în mod voluntar în acesta, iar din 2038 utilizarea Centrului de date vamale UE să devină obligatorie.
Beneficiile pe care această reformă le va aduce comerțului în general și comerțului online în special sunt nenumărate:
• Proceduri vamale simplificate, pe care comercianții le pot accesa online, pe o platformă unică, unde vor putea completa declarațiile vamale – chiar pentru mai multe transporturi deodată, ceea ce înseamnă economie de timp și bani;
• Informațiile vor fi disponibile în același loc, pentru toate statele membre, în timp real, ceea ce înseamnă un control mai rapid și mai eficient al riscurilor;
• Inteligența artificială vine în sprijinul real al oamenilor, pentru că introducerea informațiilor în sistem va permite comercianților stabili și de încredere să parcurgă mai ușor întreg procesul și, prin urmare, va permite produselor să ajungă mai repede la consumatori;
• Platformele online vor acționa ca importatori oficiali, taxele vamale și TVA vor fi plătite la cumpărare, astfel încât consumatorii nu vor mai avea surpriza să plătească taxe de care nu aveau cunoștință sau să fie obligați să prezinte documente neașteptate la sosirea coletului, pentru a asigura conformitatea cu standardele de mediu, de siguranță și etice ale UE;
• Se simplifică modul de calcul al taxelor vamale pentru coletele mici, iar pragul actual, prin care bunurile cu o valoare mai mică de 150 de euro sunt scutite de taxe vamale, se elimină, eliminând astfel și posibilitatea de fraudare;
• Gestionarea riscurilor și controalele vamale vor fi semnificativ îmbunătățite, fără ca acest lucru să împovăreze comercianții sau beneficiarii produselor, așa cum se întâmplă adesea astăzi.
Desigur, reforma va implica o serie de investiții majore pentru dezvoltarea și întreținerea centrului de date, însă centralizarea realizată la nivelul UE va reduce costurile administrative pentru statele membre, atât în ceea ce privește tehnologia informației, cât și personalul. Se estimează că în decurs de 15 ani, statele membre vor economisi în total aproximativ 21 de miliarde EUR în domeniul IT și încă 1 miliard EUR în ceea ce privește timpul personalului vamal, degrevat în mare parte de sarcinile actuale.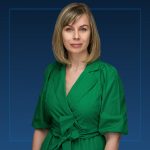 More articles from the same author
Ioana Mardare

#molongui-disabled-link

Ioana Mardare

#molongui-disabled-link