Mandatory de-bureaucratization measures for institutions in relation to citizens and companies, applicable starting July
Several measures aimed at simplifying the interaction of citizens and companies with the central and local public administration will come into force starting in July. Among other things, starting this summer, both public and local authorities will be prohibited from asking taxpayers for track files in the framework of public service provision or public procurement procedures.
The mandatory de-bureaucratization measures were established by Law no. 9/2023, already published in the Official Gazette, which expressly forbids the authorities to request stationery or office items from taxpayers within the procedures for the provision of public services on demand or public procurement, as well as during tenders for public positions.
Also, the normative act obliges the institutions to offer free photocopying of the documents required in the various administrative procedures, when such copies are required for the documents presented by the taxpayers.
In other words, institutions can no longer charge for photocopies of documents, nor oblige taxpayers to bring their own copies, being forced to provide this service free of charge.
The simplification measures are added to some that were already mandatory (some being regulated since 2016), among which we mention:
– Ex officio publication both on the own website and on the electronic single point of contact, information and models of forms or requests related to all public services provided to individuals and legal entities, in the updated version and in a technical format that allows downloading and editing them for the purpose of completing them in electronic format by the beneficiary;
– Accepting documents issued by legal entities under public or private law in electronic format, which have a qualified or advanced electronic signature, for the purpose of providing public services to the beneficiary;
– The obligation to computerize its own processes and procedures, but also to offer alternative payment methods for public services provided for a fee, either by card payment or by means of other payment systems;
– Mainly using electronic means for communication with beneficiaries of public services, where the beneficiary has and agrees to provide an electronic mail address;
– Publication of an official e-mail address for receiving the copy of the identity card in electronic format – on the electronic single point of contact and on the own website;
– Accepting copies in electronic format of the identity card, sent by e-mail, respecting the legal regulations regarding the protection of natural persons with regard to the processing of personal data;
– Eliminating the requirements for legalized copies of documents when providing public services, replacing them with the certification of conformity with the original by the competent official;
– Accepting legalized copies of documents if the person presents such a document.
The new rules also apply to local authorities, not only to the central ones, so that the town halls, but also other institutions or other specialized departments of local interest will have to take measures for de-bureaucratization (the departments of taxes and fees, those of urban planning or cadastre, population records, etc.).
It is also worth mentioning that the new law does not provide for a specific sanctioning framework for officials who do not comply with the mandatory simplification and de-bureaucratization measures. However, they could be held accountable, by applying the general rules provided by the Administrative Code.
Thus, if a person – natural or legal – faces the situation where an official refuses to comply to the simplifications provided by Law no. 9/2023, they can file a written complaint against the respective public official, citing the regulations of articles 430, 490 and 492 of the Administrative Code. The notification must be addressed to the disciplinary commission of the public authority or institution where the civil servant works, and the disciplinary commission has 30 calendar days from the date of registration of the notification to solve it.
Măsuri obligatorii de debirocratizare pentru instituții în relația cu cetățenii și firmele, aplicabile din iulie
Mai multe măsuri menite să simplifice interacțiunea cetățenilor și firmelor cu administrația publică central și locală vor intra în vigoare începând din luna iulie. Printre altele, din vară, autorităților publice sau locale le va fi interzis să mai solicite contribuabililor dosare cu șină în cadrul procedurilor de furnizare a serviciilor publice sau de achiziții publice.
Măsurile de debirocratizare obligatorii au fost stabilite prin Legea nr. 9/2023, publicată deja în Monitorul Oficial, care interzice expres autorităților să mai solicite contribuabililor obiecte de papetărie ori birotică în cadrul procedurilor de furnizare la cerere a serviciilor publice sau de achiziții publice, precum și în cadrul concursurilor pentru funcții publice.
De asemenea, actul normativ obligă instituțiile să ofere gratuit fotocopierea documentelor necesare în diversele proceduri administrative, atunci când se solicită astfel de copii după actele prezentate de contribuabili.
Cu alte cuvinte, instituțiile nu mai pot taxa fotocopierile de documente și nici obliga contribuabilii să aducă propriile lor copii, fiind obligatoriu ca ele să furnizeze acest serviciu în mod gratuit.
Măsurile de simplificare se adaugă unora care erau obligatorii deja (unele fiind reglementate încă din 2016), printre care menționăm:
– Publicarea din oficiu atât pe pagina de internet proprie, cât și pe punctul de contact unic electronic, informații și modele de formulare sau cereri aferente tuturor serviciilor publice furnizate persoanelor fizice și persoanelor juridice, în varianta actualizată și într-un format tehnic care să permită descărcarea și editarea lor în scopul completării în format electronic de către beneficiar;
– Acceptarea de documente eliberate de către persoanele juridice de drept public sau de drept privat în format electronic, care au o semnătură electronică calificată sau avansată, în scopul furnizării serviciilor publice către beneficiar;
– Obligația de a-și informatiza procesele și procedurile proprii, dar și oferirea de metode alternative de plată pentru serviciile publice furnizate contra cost, fie prin plata cu cardul, fie prin intermediul altor sisteme de plată;
– Folosirea cu precădere a mijloacelor electronice pentru comunicarea cu beneficiarii serviciilor publice, acolo unde beneficiarul are și este de acord să furnizeze o adresă de poștă electronică;
– Publicarea unei adrese oficiale de e-mail pentru primirea în format electronic a copiei de pe cartea de identitate – pe punctul de contact unic electronic și pe pagina proprie de internet;
– Acceptarea de copii în format electronic de pe cartea de identitate, transmise prin e-mail, respectând reglementările legale privind protecția persoanelor fizice în ceea ce privește prelucrarea datelor cu caracter personal;
– Eliminarea cerințelor de depunere a copiilor legalizate de pe documente la furnizarea serviciilor publice, înlocuindu-le cu certificarea conformității cu originalul de către funcționarul competent;
– Acceptarea de copii legalizate ale actelor în cazul în care persoana prezintă un astfel de document.
Noile reguli se aplică și autorităților locale, nu doar celor centrale, astfel că și primăriile, dar și alte instituții sau alte compartimente de specialitate de interes local vor trebui să ia măsuri pentru debirocratizare (direcțiile de taxe și impozite, cele de urbanism sau cadastru, evidența populației etc.).
Mai merită precizat că noua lege nu prevede și un cadru de sancționare specific a funcționarilor care nu respectă măsurile obligatorii de simplificare și debirocratizare. Totuși, aceștia ar putea fi trași la răspundere, prin aplicarea regulilor generale prevăzute de Codul administrativ.
Astfel, dacă o persoană – fizică sau juridică – se confruntă cu situația în care un funcționar refuză să aplice reglementările de simplificare prevăzute de Legea nr. 9/2023, aceasta poate depune o sesizare scrisă împotriva funcționarului public respectiv, invocând reglementările articolelor 430, 490 și 492 din Codul administrativ. Sesizarea trebuie adresată comisiei de disciplină a autorității sau instituției publice în care își desfășoară activitatea funcționarul public, iar comisia de disciplină are 30 de zile calendaristice de la data înregistrării sesizării pentru soluționarea acesteia.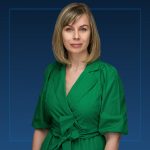 More articles from the same author
Ioana Mardare

#molongui-disabled-link

Ioana Mardare

#molongui-disabled-link