Gambling – Where to? Newer restrictions and bigger taxes
Several bills of law blossomed lately on the Parliament's agenda, intended to amend the legal framework applicable to gambling, mainly in order to protect players from the risk of addiction.
The most recent aims at moving casino games (traditional games) and slot machines exclusively in tourist resorts of national or local interest listed in Annex 2 of GD 377/2020, except for slot-machine games with a maximum stake of 0.5 Euro (2.5 RON) which can also be played in locations outside tourist resorts.
Another bill of law, incorporating proposals from several initiatives, is intended to:
• Strictly confine the location of premises where gambling activities are carried out – the premises must be located no more than 50 meters from the territorial boundary of the city, municipality or commune and the applicant must hold the location permit issued by the local council (with the exception of traditional lotto, remote, chance, chance plus and super chance, express and lotto games);
• Place these premises as far as possible from educational establishments – the premises must not be located within 300 meters of educational establishments, including their campuses, playgrounds, parks, cultural, artistic, health, social, religious and similar establishments or within the perimeter designated for them;
• Limit the operation of such premises to the number of inhabitants – a maximum of one operating point per 20,000 inhabitants and the prohibition of issuing gambling licenses in communities with less than 5,000 inhabitants;
• Limit the number of slot machines to 20 in the same unit (compared to 75 at present) for the capital, 15 in other municipalities and cities and a maximum of 10 in communes;
• Present a certificate issued by the local public authority on the number of inhabitants in order to obtain the license to organize gambling games;
• Forbid access to the premises of self-excluded and undesirable persons, with operators being under the obligation to prove that they have the technical means in place to identify gamblers upon the entry to their premises;
• Compel the operator to have "organisation of games of chance" as its sole object of activity;
• Reduce or even prohibit gambling advertising.
With the Government being also concerned about the increasing gambling addiction issue, its agenda was lately populated with new bills intended to regulate and modify the existing regulations in the field of gambling. Thus, according to a draft ordinance circulated in the online space, several changes seem to be envisaged to combat tax evasion in the field of gambling, to discourage unauthorized gambling and to promote responsible gambling and, ultimately, to counteract the increase in Romania's budget deficit (2.33% at present but estimated at 6.4% by the end of 2023). The proposed changes are not few and severe, calling into question the very existence of operators or providers of such services.
A major change in the new bill tackles the possibility of granting the right to organize and operate gambling activities only to companies registered in Romania. This measure would have a major impact on online gambling operators who would still be able to operate in Romania only through companies registered in Romania.
In this regard, the draft ordinance provides for the possibility for the organizer to transfer the license and authorization either to an existing company or to a newly registered company in Romania via a merger, division or business transfer, within a maximum of 12 months from the entry into force of the ordinance, if any, under some conditions to be established by order of the ONJN.
Currently, online gambling operators operating in Romania are overwhelmingly companies registered in EEA countries, operating under a license (issued for a period of 10 years) and an authorization that must be renewed annually, under only one requirement: to have an authorized representative based in Romania. This provision could also be considered as a restriction on the freedom of establishment within the meaning of Article 49 TFEU (an issue raised in the past by the European Commission when analysing previous proposed amendments to GEO 77/2009).
Significant changes are also to be expected in the fees and contributions applicable to operators:
• the responsible gambling contribution payable by licensed online gambling operators in Class I could increase from €5,000 to €500,000 per year and the contribution payable by licensed ancillary service providers (software development, marketing, payment processing, auditing, certification, hosting) in Class II could increase from €1,000 to €15,000 per year. Substantial contribution increases are also foreseen for licensed traditional gambling organizers;
• the guarantee for online gambling (excluding online casinos) could increase in 2024 from €100,000, gradually depending on the level of income, up to a maximum of €2,000,000 (from 1 January 2025 becoming fixed), that for online casinos, gradually depending on the level of income, up to €5,000,000 from 1 January 2025 becoming fixed regardless of the level of income; the guarantee for gambling in physical rooms could increase to €1,000,000, and that for casinos to €3,000,000;
• the annual license fees could also increase for all categories of gambling operators and ancillary service providers, with online gambling operators being required to pay a fixed fee of €300,000 (in the case of the latter, the applicable fee under the current legislation is progressive);
• the annual licensing fees (which under current legislation are set as a percentage of the operator's revenue from gambling activities or by reference to the number of tables or venues, subject to a minimum threshold), will be higher as a result of the increase in the minimum threshold (e.g. from a minimum of €120,000 to a minimum of €400,000 for online gambling operators);
• the administrative fees could also increase, to a lesser extent, it is true, but the trend is the same: the fee for examining the license application would increase from €3,000 to €3,500, and the fee for issuing the license would increase from €9,500 to €10,500.
Besides the fact that all these legislative proposals should be correlated so that they can be integrated into the existing legal framework and implemented, it should also be outlined that following their adoption, there will be consequences on the entire business activities and structures of some of the licensed gambling games organizers, including in terms of the existing contractual relationships with other partners.
Thus, from the perspective of the changes considered in the draft legislation mentioned above, the future of gambling seems bleak and it remains to be seen how gambling operators and suppliers will react in these conditions, as they have to choose between continuing an activity that can become financially and logistically burdensome in terms of the profit it can generate or putting a lock on the door – be it virtual – of the gambling games premises.
Jocurile de noroc, încotro – restricții noi și taxe mai mari
În ultima vreme, pe agenda Parlamentului s-au perindat mai multe proiecte legislative de modificare a cadrului legal aplicabil jocurilor de noroc, în principal cu scopul de a proteja jucătorii de riscul de dependență.
Cea mai recentă propunere legislativă vizează mutarea jocurilor de tip casino (joc tradițional) și slot-machine exclusiv în stațiuni turistice de interes național sau local enumerate în Anexa 2 din HG 377/2020, excepție făcând jocurile de tip slot -machine cu miză maximă de 0,5 Euro (2,5 RON) care se vor putea desfășura și în locații aflate în afara stațiunilor turistice.
Un alt proiect, care înglobează propuneri din mai multe inițiative, vizează:
• Delimitarea strictă a amplasării spațiilor în care se desfășoară activități de jocuri de noroc – spațiul să fie situat la cel mult 50 de metri de limita teritorială a orașului, municipiului sau comunei iar solicitantul să dețină avizul de amplasament eliberat de consiliul local (excepție fac jocurile tradiționale loto, la distanță, noroc, noroc plus și super noroc, expres și lozuri);
• Amplasarea acestor spații la cât mai mare distanță de instituțiile de învățământ – spațiul să nu fie situat pe o rază de 300 de metri față de unități de învățământ, inclusiv campusurile acestora, față de locurile de joacă, parcuri, așezăminte de cultură, artă, sănătate, cu caracter social, de culte religioase și altele asemenea sau în perimetrul delimitat destinat acestora;
• Limitarea funcționării în funcție de numărul de locuitori – cel mult un punct de lucru la 20.000 locuitori și interdicția de eliberare a autorizațiilor de exploatare a jocurilor de noroc în localități cu mai puțin de 5.000 de locuitori;
• Limitarea numărului de aparate de joc tip slot-machine la 20 în aceeași unitate (față de 75 cât este în prezent) pentru capitală, 15 în alte municipii și orașe și maxim 10 în comune;
• prezentarea unei adeverințe eliberate de autoritatea publica locala privind numărul de locuitori în vederea obținerii licenței de organizare;
• Interzicerea accesului în incintă a persoanelor autoexcluse și indezirabile, operatorii având obligația de a face dovada că dețin mijloacele tehnice de identificare la intrare a unor astfel de persoane;
• Obligația ca operatorul să aibă ca obiect unic de activitate "organizarea de jocuri de noroc";
• Diminuarea ori chiar interzicerea reclamelor la jocurile de noroc.
Și pe agenda Guvernului regăsim interesul pentru reglementarea, respectiv modificarea reglementărilor existente în domeniului jocurilor de noroc. Astfel, potrivit unui proiect de ordonanță vehiculat în spațiul online, par a fi avute în vedere mai multe modificări menite să combată evaziunea fiscală în domeniul jocurilor de noroc, să descurajeze jocurile de noroc neautorizate și să promoveze jocul responsabil și, în ultimă instanță, să contracareze creșterea deficitului bugetar al României (2,33% în prezent dar estimat la 6,4% pentru finele anului 2023). Modificările propuse nu sunt puține și sunt severe, punând sub semnul întrebării însăși existența operatorilor sau furnizorilor de astfel de servicii.
O modificare majoră din noul proiect se referă la posibilitatea acordării dreptului de organizare și exploatare a activității de jocuri de noroc doar către societăți comerciale înmatriculate în Romania. Această măsură ar avea un impact major asupra operatorilor de jocuri de noroc online care și-ar mai putea derula activitatea în România, doar prin intermediul unor societăți înmatriculate pe teritoriul României.
Proiectul de ordonanță prevede în acest sens posibilitatea transferului de către organizator a licenței si a autorizației fie către o societate existentă sau o societate nou înmatriculată pe teritoriul României prin fuziune, divizare sau transfer de afacere, în termen de maxim 12 luni de la eventuala intrare în vigoare a ordonanței, în condiții ce vor fi stabilite prin ordin al ONJN.
În prezent, operatorii de jocuri de noroc online ce activează în România sunt, în majoritate covârșitoare, societăți înregistrate în state din SEE, care își desfășoară activitatea în baza unei licențe (emise pe o durată de 10 ani) și a unei autorizații care trebuie reînnoită anual, singura condiție fiind aceea de a avea un reprezentant autorizat cu sediul în România. De asemenea aceasta prevedere ar putea fi considerată o restricție privind libertatea de stabilire în sensul art. 49 din TFUE (aspect semnalat în trecut de către Comisia Europeana cu ocazia analizei unor modificări anterioare propuse la OUG 77/2009).
Schimbări semnificative sunt preconizate și în ceea ce privește taxele și contribuțiile aplicabile operatorilor:
• contribuția pentru joc responsabil plătibilă de operatorii de jocuri de noroc online licențiați din Clasa I ar putea crește de la 5.000 Euro la 500.000 Euro pe an, iar cea plătibilă de furnizorii de servicii auxiliare (dezvoltare software, marketing, procesare plăți, audit, certificare, găzduire) licențiați din Casa II ar putea crește de la 1.000 Euro la 15.000 Euro pe an. Și în cazul organizatorilor de jocuri de noroc tradiționale licențiați sunt prevăzute creșteri substanțiale ale contribuției.
• garanția pentru jocurile de noroc online (exceptând cazinourile online) ar putea crește în anul 2024 de la 100.000 Euro, treptat, în funcție de nivelul veniturilor, până la maxim 2.000.000 Euro (de la 1 ianuarie 2025 devenind fixă), cea pentru cazinourile online, treptat în funcție de nivelul veniturilor, până la 5.000.000 Euro de la 1 ianuarie 2025 devenind fixă indiferent de nivelul veniturilor; garanția pentru jocurile de noroc în săli fizice ar putea crește la 1.000.000 Euro, iar cea pentru cazinouri la 3.000.000 Euro;
• taxele anuale de licență ar putea crește și ele pentru toate categoriile de operatori de jocuri de noroc și furnizori de servicii auxiliare, operatorii de jocuri de noroc online urmând să fie obligați să plătească o taxă fixă de 300.000 Euro (în cazul celor din urmă, taxa aplicabilă conform legislației în vigoare este progresivă);
• taxele anuale de autorizare (care conform legislației actuale sunt stabilite ca procent din veniturile operatorului din activitățile de jocuri de noroc sau prin raportare la numărul de mese sau de locații, sub rezerva unui prag minim) vor fi mai mari ca urmare a creșterii pragului minim (de exemplu, de la minim 120.000 Euro la minim 400.000 Euro pentru operatorii de jocuri de noroc online).
• taxele administrative s-ar putea majora și ele, într-o mai mică măsură, este adevărat, însă tendința este aceeași: taxa de analiză a cererii de eliberare a licenței ar crește de la 3.000 Euro la 3.500 Euro, iar cea de eliberare a licenței ar crește de la 9.500 Euro la 10.500 Euro.
Pe lângă faptul că toate aceste propuneri legislative ar trebui corelate între ele astfel încât să poată fi integrate în cadrul legal existent și puse în aplicare, trebuie avut în vedere și faptul că în urma adoptării lor, vor exista consecințe asupra întregii activități și structuri de afaceri a unora dintre organizatorii de jocuri licențiați, inclusiv prin prisma relațiilor contractuale existente cu alți parteneri.
Astfel, din perspectiva modificărilor luate în calcul în proiectele legislative menționate, viitorul jocurilor de noroc pare sumbru și rămâne de văzut cum vor reacționa operatorii și furnizorii de jocuri de noroc în aceste condiții, ei având de ales între a continua o activitate care poate deveni împovărătoare din punct de vedere financiar și logistic față de profitul pe care îl poate genera și a pune lacătul pe ușa – fie ea și virtuală – a spațiilor de joc.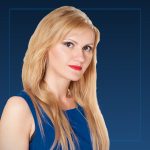 Mihaela Matei (Crăciunescu)
More articles from the same author
Mihaela Matei (Crăciunescu)

#molongui-disabled-link

Mihaela Matei (Crăciunescu)

#molongui-disabled-link