CEE – A Challenging but Attractive Market
Central European countries represented and continue to represent quite an attractive market for international investors mainly due to the stable economic environment, relatively lower labor costs compared to the rest of the European regions, favorable tax environment, and availability of tax incentives.
Soon after I joined one of the leading, oldest law firms in Israel, I seized the investment opportunities of the CEE countries market, and for several years during the '90s, I assisted significant Israeli investors interested in placing their money in the region, in countries like Romania, Bulgaria, Serbia, Albania, and Ukraine. With foreign investors' interest in these markets continuing to grow, it was only natural to expand my practice in Romania.
In Romania – the country I love most, despite the general initial view that it would never be able to attract significant investment because of its communist heritage and corrupted political system – I witnessed in the past 30 years a continuous growth of the real estate market, starting to pick up in 1999 and growing exponentially since, becoming one of the most dynamic and appealing markets for both domestic and foreign investors.
In the last five years, after slowly recovering from the difficulties caused by the worldwide financial crisis, things have changed dramatically in Romania which has transformed from an obscure young market with poor transparency and limited liquidity into a mature, satisfactory industry able to attract a wide range of investment capital due to its highly trained labor force, abundant natural resources, and geographical advantages.
There are still challenges that investors in Romania need to overcome, including:
Poor infrastructure that continues to negatively impact business costs and productivity;
Underdeveloped connections of the country to the rest of the EU's transportation infrastructure, all these holding back its ability to realize its full potential for trade and tourism;
The continued difficulty for investors to access banking financing in Romania despite the high interests applied, compared to banks in other, more developed European countries. In my opinion, if Romania wants to remain an attractive market compared to other, more developed EU countries, it needs to understand that it is time for a reinvention of the banking system which has to fundamentally rethink its business model, reshape the way of working and redefine strategies, because Romania and the other CEE countries are competing for similar yields, with the other more developed EU countries where the banking system is much more flexible and loan costs are cheaper;
Trade inefficiencies that are caused by higher costs and exchange rate fluctuations resulting from Romania not yet being a member of the Euro Zone, which means that payments are made in local currency while many companies have debt denominated in euros.
Lack of regulation when it comes to real estate development. In Bucharest, it used to be regulated by the district coordinating urban zoning plans approved by the General Council of the Bucharest Municipality. Starting with the last quarter of 2020, the process of obtaining building permits, planning, and land-use approval in Bucharest faced significant delays and increased costs given the suspension by the Bucharest Municipality, followed in most cases by the cancelation by courts, of these coordinating urban zoning plans.
Having said that, acting as a lawyer in CEE countries is neither easy nor always profitable but despite all the difficulties making investment processes kind of hectic, especially nowadays when the COVID-19 pandemic is causing additional challenges, I still see the CEE space as one of the most attractive for investors, especially in the real estate and technology areas.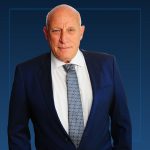 Senior Managing Partner
|
Bio
More articles from the same author
Ron Bar-Nir

#molongui-disabled-link

Ron Bar-Nir

#molongui-disabled-link