Renewable energy – Uncertainties and instability generated by the legislative framework
The transition to renewable energy, the limitation of global warming, the reduction of greenhouse gas emissions, the systemic, rapid, large-scale transformation of industry in general – these are common concerns and desires worldwide. From theory to practice, however, is a long way, as evidenced by the fact that, despite the target set following the UN Climate Change Conference in Paris in 2015, to limit global warming to a maximum of 2°C, in reality, due to the estimated increase in greenhouse gas emissions by 11% between 2010 and 2030, an increase in global temperature of 2.8°C is expected by the end of the century.
Decarbonisation – the production of low-carbon energy and the corresponding reduction in the use of fossil fuels – involves the use of renewable energy sources such as wind, solar and biomass, the widespread use of electric vehicles, alongside "cleaner" technologies. According to the International Energy Agency, renewable energy should account for at least 65% of global electricity production by 2030, industry will need to increase electricity demand (as a share of the total energy mix) to 35.0% in 2030, up from 28.5 percent in 2019, and electric vehicles (EVs) will need to account for between 35.0 and 95.0 percent of light vehicle sales by 2030.
For this, however, special raw materials are needed – essential metals for the electrification of batteries, such as copper, lithium, nickel, cobalt. And the problem does not seem to be their availability – the world reserves of copper, lithium, nickel and cobalt remaining constant and estimated at an exploitation duration of between 35 and 40 years – but the impossibility of accelerating sustainable production and ensuring the quantities and delivery times. And that's because the major obstacle in global efforts to transition to renewable energy currently appears to be the legislative framework, which creates uncertainty and instability – the factor most often cited by investors as affecting the transformation of reserves into production. For example, unlike Australia and Canada, where the authorization process for an investment in the exploitation of such resources takes an average of two years due mainly to strict environmental standards, backed by an efficient authorization process, in most other countries this process it takes seven to ten years, or even longer, and there have been instances where although a project was initially approved, the permits were revoked, necessitating a complete rethinking of the project, as was the case with Hudbay's Rosemont Copper project Arizona Minerals.
Mine developers around the world complain that the good intentions of national governments – adopting best practices in decision-making to streamline permitting, aligning incentives to policy priorities and equitable benefit sharing among all stakeholders, as well as supporting mining practices environmentally responsible – often turn into real obstacles in their efforts to plan the efficient exploitation of resources around the world, to accurately forecast cash flows or to make urgently needed investments. Tax breaks in the form of tax credits designed to promote clean energy generation, electrification, upgrading homes and buildings with green technologies, greater use of clean fuels, and wider adoption of electric vehicles (such as those provided in the US Inflation Reduction Act) and financial incentives for businesses and public bodies wishing to invest in the next generation of low-carbon technologies (such as those provided for in the EU Innovation Fund) are countered in practice by the impending increase in mining royalties or taxes ( as will happen, most likely in Chile or the USA) and, above all, the existence of blockages, ambiguity and delays in the authorization process.
Regulations are also lacking in the supply of raw materials, requiring changes aimed at strengthening domestic supply of essential minerals – support for upstream processing to produce battery precursor materials, identification of strategic projects along the entire supply chain, from extraction to refining, from processing to recycling.
Of course, collaboration is needed between all actors – regulatory authorities, mining companies, communities. On the one hand, governments need to ensure coherent regulations, fast, efficient and transparent permitting processes, and the certainty that they respect both the needs of local communities and strategic national development goals, allowing investors to reach commercial production as quickly as possible quick.
On the other hand, investors will have to show openness and transparency towards the political decision-makers but also towards the communities, demonstrate that their investment will have the expected impact on all levels: globally – the ability to ensure the production of essential minerals needed ; at the national level – the fulfilment of strategic, industrial and resilience objectives; at the local level – ensuring employment opportunities, developing dynamic and prosperous communities; at the operational level – adopting the best practices that ensure environmental protection. In this regard, it is estimated that the necessary investments will be in the order of 250-350 billion dollars in cumulative capital expenditure by 2030.
In turn, communities must show openness, accept dialogue and not oppose inevitable but not necessarily negative changes. A sustainable ecosystem, which provides opportunities for all members of the community, is also built with (or especially with) the support of the community that can benefit from financial incentives, new jobs, new facilities.
Source: McKinsey & Company, Regulatory efficiency will be essential for the energy transition, June 16, 2023
Energia regenerabilă – Incertitudini și instabilitate generate de cadrul legislativ
Tranziția către energia regenerabilă, limitarea încălzirii globale, reducerea emisiilor de gaze cu efect de seră, transformarea sistemică, rapidă, pe scară largă a industriei în general – sunt preocupări și deziderate comune la nivel mondial. De la teorie la practică este însă cale lungă, așa cum o dovedește faptul că, în pofida țintei stabilite în urma Conferinței ONU privind schimbările climatice de la Paris din 2015, de limitare a încălzirii globale la maxim 2°C, în realitate, din cauza creșterii estimate a emisiilor de gaze cu efect de seră cu 11% în perioada 2010 – 2030, se așteaptă, în schimb, o creștere a temperaturii globale cu 2,8°C până la finele secolului.
Decarbonizarea – producerea energiei cu conținut redus de carbon și reducerea corespunzătoare a utilizării combustibililor fosili – presupune utilizarea surselor regenerabile de energie, cum ar fi energia eoliană, energia solară și biomasa, utilizarea pe scară largă a vehiculelor electrice, alături de tehnologiile "mai curate". Conform Agenției Internaționale pentru Energie, energia regenerabilă ar trebui să reprezinte cel puțin 65% din producția globală de electricitate până în 2030, industria va trebui să crească cererea de electricitate (ca pondere în mix-ul energetic total) la 35,0% în 2030, față de 28,5% în 2019, iar vehiculele electrice (VE) vor trebui să reprezinte între 35,0 și 95,0 la sută din vânzările de vehicule ușoare până în 2030.
Pentru aceasta însă, este nevoie de materii prime speciale – metale esențiale pentru electrificarea bateriilor, cum ar fi cupru, litiu, nichel, cobalt. Iar problema nu pare să fie disponibilitatea acestora –rezervele mondiale de cupru, litiu, nichel și cobalt rămânând constante și estimate la o durată de exploatare între 35 și 40 de ani – ci imposibilitatea accelerării producției durabile și asigurării cantităților și termenelor de livrare. Și asta pentru că obstacolul major în eforturile globale de trecere la energia regenerabilă pare a fi în prezent cadrul legislativ, care creează incertitudine și instabilitate – factorul invocat cel mai adesea de investitori ca fiind cel care afectează transformarea rezervelor în producție. De exemplu, spre deosebire de Australia și Canada, unde procesul de autorizare a unei investiții în exploatarea unor astfel de resurse durează în medie doi ani datorită în principal standardelor de mediu stricte, dublate de un proces eficient de autorizare, în majoritatea celorlalte state acest proces durează între șapte și zece ani, sau chiar mai mult, și au existat situații în care deși un proiect a fost inițial avizat, autorizațiile au fost anulate, fiind nevoie de regândirea integrală a acestuia, așa cum s-a întâmplat în cazul proiectului Rosemont Copper al Hudbay Minerals din Arizona.
Dezvoltatorii de mine din întreaga lume se plâng de faptul că bunele intenții ale guvernelor naționale – adoptarea unor bune practici în procesul decizional pentru a eficientiza autorizarea, adaptarea stimulentelor la prioritățile de politică și împărțirea echitabilă a beneficiilor între toate părțile implicate, precum și sprijinirea practicilor de mediu responsabile – se transformă adesea în adevărate piedici în eforturile lor de a planifica exploatarea eficientă a resurselor din întreaga lume, de a prognoza cu exactitate fluxurile de numerar sau de a face investiții necesare de urgență. Scutirile de taxe care îmbracă forma unor credite fiscale menite să promoveze generarea de energie curată, electrificarea, modernizarea locuințelor și clădirilor cu tehnologii ecologice, utilizarea mai intensă a combustibililor nepoluanți și adoptarea pe scară mai largă a vehiculelor electrice (cum sunt cele prevăzute în US Inflation Reduction Act) și stimulentele financiare pentru întreprinderile și organismele publice care doresc să investească în următoarea generație de tehnologii cu emisii reduse de dioxid de carbon (cum sunt cele prevăzute în EU Innovation Fund) sunt contracarate în practică de iminenta creștere a redevențelor sau impozitelor miniere (așa cum se va întâmpla, cel mai probabil în Chile sau SUA) și, mai ales, de existența blocajelor, ambiguității și întârzierilor în procesul de autorizare.
Reglementările sunt lacunare și în ceea ce privește aprovizionarea cu materii prime, necesitând modificări care să vizeze consolidarea aprovizionării interne cu minerale esențiale – sprijin pentru prelucrarea în amonte pentru a produce materialele precursoare pentru baterii, identificarea proiectelor strategice de-a lungul întregului lanț de aprovizionare, de la extracție la rafinare, de la prelucrare la reciclare.
Desigur, este nevoie de colaborarea între toți actorii – autorități de reglementare, companii miniere, comunități. Pe de o parte, guvernele trebuie să asigure reglementări coerente, procese de autorizare rapide, eficiente și transparente, și certitudinea că acestea respectă în egală măsură atât nevoile comunităților locale cât și obiectivele strategice de dezvoltare națională, permițând investitorilor să ajungă la producția comercială cât mai repede.
Pe de altă parte, investitorii vor trebui dea dovadă de deschidere și transparență față de decidenții politici dar și față de comunități, să demonstreze că investiția lor va avea impactul scontat pe toate palierele: la nivel global – capacitatea de a asigura producția de minerale esențiale necesare; la nivel național – îndeplinirea obiectivelor strategice, industriale și de reziliență; la nivel local – asigurarea oportunităților de angajare, dezvoltarea unor comunități dinamice și prospere; la nivel operațional – adoptarea celor mai bune practici care asigură protecția mediului. În acest sens, se estimează că investițiile necesare vor fi de ordinul a 250 – 350 de miliarde de dolari în cheltuieli de capital cumulate până în 2030.
La rândul lor, comunitățile trebuie să dea dovadă de deschidere, să accepte dialogul și să nu se opună schimbărilor inevitabile, dar care nu sunt neapărat negative. Un ecosistem durabil, care oferă oportunități tuturor membrilor comunității, se construiește și cu (sau mai ales cu) sprijinul comunității care poate beneficia de stimulente financiare, de locuri de muncă noi, de facilități noi.
Sursa: McKinsey & Company, Regulatory efficiency will be essential for the energy transition, 16 iunie 2023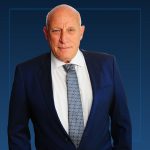 Senior Managing Partner
|
Bio
More articles from the same author
Ron Bar-Nir

#molongui-disabled-link

Ron Bar-Nir

#molongui-disabled-link