The EU is considering withdrawing from the Energy Charter Treaty. What does this mean?
Back in 1998, almost 50 countries, including EU Member States, signed the Energy Charter Treaty. But some of them are now using the treaty as a leverage to oppose the actions intended to decarbonise the energy sector, writes lawyer Alina Güler in a new opinion piece for Green Report.
The Energy Charter is a multilateral framework treaty for energy cooperation that covers four broad areas:
• protecting investments;
• non-discriminatory conditions for trade in energy materials and products;
• reliable cross-border energy transit through pipelines, electricity grids and other means of transport; and
• the settlement of disputes between participating States and between investors and host States.
Unfortunately, although intended to promote energy security via more open and competitive energy markets, based on the principles of sustainable development and sovereignty over energy resources, in recent years this treaty has been used by some states (particularly in Central and East Asia) only to oppose the termination of fossil fuel power generation capacities, as part of general efforts to reduce the effects of global warming.
Concerned that it undermines precisely these efforts – with more and more companies taking the state to court on the grounds that national and international environmental protection policies are damaging their investments, Italy withdrew from the treaty in 2016, France, Germany, the Netherlands, Poland and Spain have decided to withdraw, with the decision due to take effect in December this year. Denmark also recently announced it would withdraw because, according to the minister, "the treaty creates more uncertainty about investment than certainty". In the meantime, countries such as Cyprus, Hungary and Slovakia have expressed their intention to remain part of the treaty, provided, however, that its text is updated to bring it into line with global policies in this area.
To keep the treaty in force, the signatories tried, without much success, to reform it (started in November 2018) in a way that would be accepted by all members, but the amendment proposals were rejected by the EU on the grounds that no matter how "modern" they wanted to be, the amendments are incompatible with EU law and policies, which allows the treaty to continue to protect current fossil fuel investments for at least 20 years from now (at least 10 years if the text was amended), due to the "sunset clause" it contains. However, efforts to update/modernise the treaty have been put on hold for the time being, pending the EU's decision, and the fact that more and more countries are leaving the treaty individually seems to make it impossible to renegotiate it.
The EU's exit from the treaty now seems "inevitable", with the EU expressing concern that many contracting parties, including high-income industrialised countries, do not seem to share the EU's ambitions for climate change mitigation, sustainable development and support for the energy transition, even though all are also signatories to the Paris Agreement, signed under the United Nations Framework Convention on Climate Change, which governs measures to reduce carbon dioxide emissions beginning with 2020. It seems the EU has realised that hopes of reforming the treaty are false hopes and that the treaty, even if modernised, is no longer in line with EU policy on investment protection or the green energy commitment.
For the purposes of a block withdrawal, the EU needs the support of at least 15 of the 27 EU member states still party to the treaty. The exit proposal was drafted by Sweden, which currently holds the EU presidency and is coordinating the negotiations.
UE ia în considerare retragerea din Tratatul privind Carta Energiei
În 1998, aproape 50 de state, printre care și state membre UE, au semnat Tratatul privind Carta Energiei, un cadru multilateral pentru cooperarea energetică care viza patru domenii mari: protejarea investițiilor; condiții nediscriminatorii pentru comerțul cu materiale și produse energetice; tranzitul energetic transfrontalier fiabil prin conducte, rețele electrice și alte mijloace de transport; și soluționarea disputelor dintre statele participante și între investitori și statele gazdă.
Din păcate, deși menit să promoveze securitatea energetică prin piețe energetice mai deschise și competitive, cu respectarea principiilor dezvoltării durabile și a suveranității asupra resurselor energetice, în ultimii ani acest tratat a fost folosit de unele state semnatare (în special din Asia Centrală și de Est) doar pentru a se opune închiderii capacităților de producție energie electrică care funcționează pe baza combustibililor fosili, parte a eforturilor generale de a reduce efectele încălzirii globale.
Îngrijorate de faptul că subminează tocmai aceste eforturi – tot mai multe companii acționând în instanță statul pe considerentul că politicile naționale și internaționale de protejare a mediului aduc prejudicii investițiilor lor – Italia s-a retras din tratat în 2016, Franța, Germania, Olanda, Polonia și Spania au decis să se retragă, decizia urmând să intre în vigoare în decembrie anul acesta, Danemarca a anunțat și ea recent că se va retrage deoarece, potrivit ministrului de resort "tratatul creează mai multă incertitudine cu privire la investiții decât certitudine", în timp ce țări precum Cipru, Ungaria și Slovacia și-au exprimat intenția de a continua să facă parte din acest tratat, sub condiția, totuși, ca textul acestuia să fie actualizat, pentru a se alinia politicilor globale în domeniu.
Pentru a menține tratatul în vigoare, semnatarii au încercat, fără prea mult succes o reformare a acestuia (demarată în noiembrie 2018) care să fie acceptată de toți membrii, însă propunerile de modificare au fost respinse de UE pe considerentul că indiferent cât de "moderne" s-au dorit a fi, acestea sunt incompatibile cu legislația și politicile comunitare, ceea ce face ca tratatul să protejeze actualele investiții în combustibili fosili pentru cel puțin 20 de ani de-acum încolo (10 ani dacă textul ar fi modificat), ca urmare a "clauzei de caducitate" pe care o conține. Oricum, demersurile de actualizare/modernizare a tratatului au fost suspendate pentru moment, în așteptarea deciziei UE, iar faptul că tot mai multe state părăsesc în mod individual tratatul pare să facă imposibilă renegocierea acestuia.
Acum, ieșirea UE din tratat pare "inevitabilă", UE exprimându-și îngrijorarea că numeroase părți contractante, inclusiv țări industrializate cu venituri mari, par să nu împărtășească ambițiile UE în domeniul atenuării schimbărilor climatice, al dezvoltării durabile și al sprijinirii tranziției energetice, deși toate sunt și semnatare ale Acordului de la Paris, acord semnat în temeiul Convenției-cadru a Organizației Națiunilor Unite privind schimbările climatice, care reglementează măsurile de reducere a emisiilor de dioxid de carbon începând cu anul 2020. Pare că UE și-a dat seama că speranțele de reformare a tratatului sunt doar niște speranțe false și că tratatul, chiar și dacă ar fi modernizat, nu mai este conform politicii UE privind protecția investițiilor sau cu angajamentul privind energia verde.
Pentru a se retrage în bloc, UE are nevoie de sprijinul a cel puțin 15 din cele 27 state membre UE care sunt încă parte la tratat. Propunerea de ieșire a fost redactată de Suedia, care deține președinția UE în acest moment și coordonează negocierile.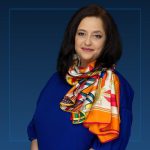 Head of Energy Practice
|
Bio
More articles from the same author
Alina Güler

#molongui-disabled-link

Alina Güler

#molongui-disabled-link

Alina Güler

#molongui-disabled-link

Alina Güler

#molongui-disabled-link