New Carbon Tax. What does it mean and how does it apply?
In May this year, the European Commission published EU Regulation 956/2023 establishing a Carbon Border Adjustment Mechanism (CBAM), which introduces a carbon tax. What this tax represents and how it applies explains Simona Todea, senior associate with Firon Bar-Nir, in a new opinion piece published by Green Report.
The tax is intended to support the worldwide efforts to reduce the greenhouse gas emissions, to reduce the risk of relocation of production from the European Union to more permissive third countries and to cause that the objectives of the Paris Agreement are met.
The Carbon Border Adjustment Mechanism should warrant that importers of highly polluting products into the EU pay the same price for carbon as domestic EU producers, to whom the EU Emissions Trading Scheme applies.
Thus, the carbon tax shall take the form of a "CBAM certificate" which the importers of CBAM products, i.e. products from highly polluting industries:
• cement;
• electricity;
• fertilizers;
• cast iron;
• iron;
• steel;
• aluminium;
• chemical products (hydrogen)
are bound to purchase beginning with 2026, to cover their carbon emissions, against prices in line with the current EU price of carbon.
Although CBAM will be applicable from October 2023, there is a transitional period, namely 1 October 2023 to 31 December 2025, during which importers will only have reporting obligations for emissions incorporated in imported CBAM products, but they don't have to pay anything, whereas the first reporting deadline is 31 January 2024 for goods imported in the last quarter of 2023. For reporting purposes, importers of CBAM products must register, either directly (individually) or indirectly (via a representative, if the importer is not established in an EU Member State and the customs declaration is submitted by that representative) with the national authorities and enrol in the CBAM Transitional Registry, i.e. the electronic CBAM database that will be made available to declarants by the European Commission.
CBAM allowances will be available for purchase from national registration authorities and will be priced according to the weekly average auction price of EU ETS allowances (cap and trade scheme). The maximum annual number of available allowances is defined by legislation and a market is created in which allowances are bought and sold), expressed in EUR/ton of CO2 emitted.
The European Commission also published on 13 June 2023 a Draft Regulation on the application of EU Regulation 956/2023, which includes, among others, provisions on reporting obligations and information required from EU importers of CBAM goods, as well as the provisional methodology for calculating the embedded emissions released during the production process of CBAM goods, the importer's options on how to calculate the emission factor as an alternative to the European Commission's methodology (such as based on specific implicit values – CO2 emission factors from a third country – or based on reliable data demonstrated by the importer); the amount of the penalty that varies, for each ton of unreported embedded emissions, depending on several criteria, such as quantities not reported etc.
Clearly, all these obligations and the new tax will significantly impact companies, both financially and logistically.
Importers of CBAM products are therefore highly recommended to start implementing the necessary measures right now and take advantage of the transitional period to collect data on emissions embedded in CBAM products imported into the EU from the last quarter of 2023:
• contact suppliers and request information on production sites/production flows/methods for calculating embedded emissions,
• gain access to the CBAM application
• implement the internal CBAM compliance management procedure, including in terms of internal costs for reporting and record keeping, calculation and documentation of emissions, so as to avoid applicable penalties for non-compliance with reporting, fee payment, return of CBAM certificates, which are quite high.
For instance, the penalty for a CBAM declarant's failure to surrender the CBAM allowances is identical to the penalty provided for in the Directive establishing a scheme for greenhouse gas emission allowance trading. If the goods were imported into the EU by an unauthorised person, the amount of these penalties will be three to five times higher.
Noua taxă pe carbon – Ce înseamnă și cum se aplică
În sprijinul eforturilor globale de reducere a emisiilor de gaze cu efect de seră, pentru prevenirea riscului de relocare a producției din Uniunea Europeană în state terțe mai permisive, și, în consecință, pentru a asigura îndeplinirea obiectivelor Acordului de la Paris, Comisia Europeană a publicat în luna mai a acestui an Regulamentul UE 956/2023 privind instituirea unui mecanism de ajustare a carbonului la frontieră – CBAM (Carbon Border Adjustment Mechanism), care introduce o nouă taxă – Taxa pe Carbon.
Acest mecanism ar trebui să garanteze că importatorii de produse intens poluante în UE plătesc același preț pentru carbon ca și producătorii interni din UE, cărora li se aplică sistemul european de comercializare a certificatelor de emisii. Astfel, Taxa pe Carbon va îmbrăca forma unor "certificate CBAM" pe care importatorii de produse CBAM – produse din industrii intens poluante, ciment; energie electrică; îngrășăminte; fontă, fier, oțel; aluminiu; produse chimice (hidrogen) – sunt obligați să le achiziționeze începând cu anul 2026, pentru a-și acoperi emisiile de carbon, la prețuri corespunzătoare prețului actual al carbonului din UE.
Deși CBAM va fi aplicabil începând cu luna octombrie 2023, există o perioadă de tranziție, mai precis 1 octombrie 2023 – 31 decembrie 2025, în care importatorii vor avea exclusiv obligații de raportare a emisiilor încorporate în produsele CBAM importate dar nu și obligații de plată a taxei, prima raportare având ca termen limită 31 ianuarie 2024 și vizând mărfurile importate în ultimul trimestru al anului 2023. În vederea raportării, importatorii de produse CBAM trebuie să se înregistreze fie individual, fie printr-un reprezentant (dacă importatorul nu este stabilit într-un stat membru UE și declarația vamală este depusă prin reprezentare indirectă) la autoritățile naționale și să se înroleze în Registrul Tranzitoriu CBAM, adică baza de date electronică CBAM care va fi pusă la dispoziția declaranților de către Comisia Europeană.
Certificatele CBAM vor putea fi achiziționate de la autoritățile naționale de înregistrare iar prețul acestora va fi calculat în funcție de prețul mediu săptămânal de licitație al certificatelor EU ETS (program de "plafonare și comercializare". Numărul maxim anual de certificate disponibile este definit prin legislație și se creează o piață pe care certificatele sunt cumpărate și vândute), exprimat în EUR/tonă de CO2 emis.
De asemenea, Comisia Europeană a mai publicat în 13 iunie 2023 un Proiect de Regulament privind aplicarea Regulamentului UE 956/2023, care cuprinde, printre altele, prevederi referitoare la obligațiile de raportare și informațiile solicitate de la importatorii UE de bunuri CBAM, precum și metodologia provizorie de calcul a emisiilor încorporate eliberate în timpul procesului de producție a mărfurilor CBAM, opțiunile pe care le are importatorul pentru a calcula factorul de emisie ca alternativă la metodologia Comisiei Europene (cum ar fi bazat pe valori implicite specifice – factorii de emisie de CO2 dintr-o țară terță – sau bazat pe date fiabile demonstrate de importator); valoarea penalizării care variază, pentru fiecare tonă de emisii încorporate neraportate, în funcție de mai multe criterii, cum ar fi cantitățile neraportate etc.
În mod evident, toate aceste obligații și noua taxă vor avea un impact semnificativ asupra companiilor, atât din punct de vedere financiar cât și logistic. De aceea, se recomandă importatorilor de produse CBAM să demareze deja măsurile necesare și să profite de perioada de tranziție pentru a colecta date privind emisiile încorporate în produsele CBAM importate în UE începând cu ultimul trimestru din 2023, să ia legătura cu furnizorii și să solicite informații referitoare la locurile de producție/fluxuri de producție/metode de calcul ale emisiilor incorporate, să obțină accesul la aplicația CBAM, să implementeze procedura internă de gestionare a conformității CBAM, inclusiv din punct de vedere al costurilor interne cu raportarea și ținerea evidențelor, calculul și documentarea emisiilor, astfel încât să evite penalitățile aplicabile pentru nerespectarea obligațiilor de raportare, de plată a taxei, de returnare a certificatelor CBAM, care sunt destul de mari. Spre exemplu, sancțiunea pentru nerestituirea de către un declarant autorizat CBAM a certificatelor CBAM este identică cu sancțiunea prevăzută în Directiva de stabilire a unei scheme de comercializare a certificatelor de emisii de gaze cu efect de seră, iar dacă mărfurile au fost introduse în UE de către o persoană neautorizată, cuantumul acestor penalități va fi de trei până la de cinci ori mai mare.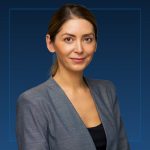 More articles from the same author