Legal Update – May 2023
(For Romanian version click here)
I. STATE AID FOR ELECTRICITY PRODUCTION OFFERED TO COMPANIES IN AGRICULTURAL AND FOOD INDUSTRIES
What is the state aid intended for?
The state aid is intended to support investments in new facilities for electricity generation from renewable sources for the consumption of companies in agricultural and food industries.
What is the maximum amount of the state aid for 2023?
(i) For wind energy:
• 1,400,000 Euro/MW – for installed capacities of less than 1 MW included;
• 700,000 Euro/MW – for installed capacities of more than 1 MW included;
(ii) For solar energy:
• 1,000,000 Euro/MW – for installed capacities of less than 1 MW included;
• 500,000 Euro/MW – for installed capacities of less than 1 MW included;
(iii) The state aid cannot exceed 20,000,000 Euro per company and per investment project.
When does the state aid end?
December 31st, 2028.
II. CHANGES TO THE LAW ON LAND FUND
Until November 20, 2023, the owners of lands in areas that were not cooperativized may require the mayor's office within the territorial jurisdiction of which the land is located, to issue an ownership title if:
a. The owners have caused their lands to be registered in the agricultural registers or in the cadastral registers and with the tax authorities;
b. No land book was opened for the lands;
c. The lands are not subject to restitution claims or claims for establishment of the ownership title filed by third parties and no ownership titles were previously issued for those lands.
III. CHANGES IN THE LAW ON SOCIAL DIALOGUE AND LABOR CODE
(i) For as long as the person elected to be a member of a governing body is on the payroll of the trade union, upon notification by the trade union, his/her individual employment agreement shall be suspended effective as of the date of notification; this change eliminates the limitation of events of suspension of individual employment agreements solely to civil servants/special civil servants.
(ii) The time limit for a determination to be made by the judges on the appeals filed against first instance decisions regarding the applications by trade union federations/confederations to obtain legal personality is reduced from 45 days to 30 days.
(iii) Any member of the trade union may revert to the court of law to have the dissolution of the trade union entered in the special register of trade unions, with no need to justify his/her interest in the application.
(iv) In order for an employers' organization to acquire legal personality, applications may now be lodged with the court or tribunal in the territorial jurisdiction of which the organization has its headquarters, as the case may be.
(v) As opposed to the previous text of the law, collective labor disputes may be initiated if the employer refuses to adhere to the collective bargaining agreement/contract at collective bargaining sector level, even if it did not participate in the negotiations.
(vi) For as long as the employee participates in the strike, the employee's individual employment agreement or employment relationship shall be suspended only at the employee's initiative, and not automatically, as previously provided.
(vii) The court of first instance has jurisdiction to rule on claims relating to individual labor disputes and collective labor disputes, with the judgment being subject only to appeal and the time limit for appeal being 10 days from the date of service of the first instance court's decision on the matter.
Jurnal Legislativ Mai 2023
I. AJUTOR DE STAT PRIVIND PRODUCEREA ENERGIEI ELECTRICE ÎNTREPRINDERILOR DIN CADRUL SECTORULUI AGRICOL ŞI INDUSTRIEI ALIMENTARE
Care e scopul ajutorului de stat?
Sprijinirea investițiilor în noi capacități de producere a energiei electrice din surse regenerabile pentru autoconsumul întreprinderilor din cadrul sectorului agricol și industriei alimentare.
Care e valoarea maximă a ajutorului de stat pentru anul 2023?
(i) pentru energie eoliană:
• 1.400.000 euro/MW – pentru capacități instalate mai mici de 1 MW inclusiv;
• 700.000 euro/MW – pentru capacități instalate mai mari de 1 MW.
(ii) pentru energie solară:
• 1.000.000 euro/MW – pentru capacități instalate mai mici de 1 MW inclusiv;
• 500.000 euro/MW – pentru capacități instalate mai mari de 1 MW.
(iii) nu poate depăși 20.000.000 euro pe întreprindere și pe proiect de investiții.
Până când se acordă ajutorul de stat?
Până la data de 31.12.2028.
II. MODIFICAREA LEGII FONDULUI FUNCIAR
Până la data de 20 noiembrie 2023, deținătorii terenurilor din zonele care nu au fost cooperativizate pot solicita la primăria localităților în a cărei rază teritorială se află terenul, emiterea titlului de proprietate, dacă:
a. deținătorii figurează cu terenul în registrele agricole sau registrele cadastrale şi în evidențele fiscale;
b. pentru terenul în cauză nu a fost deschisă carte funciară;
c. terenul nu face obiectul cererilor de reconstituire sau constituire a dreptului de proprietate de către alte persoane și nici nu s-a eliberat anterior titlu de proprietate cu privire la acesta.
III. MODIFICAREA LEGII PRIVIND DIALOGUL SOCIAL ȘI A CODULUI MUNCII
(i) Pe durata în care persoana aleasă în organul de conducere este salarizată de organizația sindicală, la notificarea acesteia, contractul său individual de muncă se suspendă începând cu data notificării, fiind astfel eliminată limitarea situațiilor de suspendare a contractelor individuale de muncă doar la funcționarii publici/funcționarii publici cu statut special.
(ii) Termenul pentru judecarea apelului în ceea ce privește hotărârile pronunțate în primă instanță privind cererile de dobândire a personalității juridice de către federații/confederații sindicale este redus de la 45 de zile la 30 de zile.
(iii) Orice membru al organizației sindicale poate cere instanței judecătorești să facă mențiunea dizolvării organizației sindicale în registrul special al sindicatelor, fără a mai fi necesar ca acesta să justifice vreun interes pentru această solicitare.
(iv) În vederea dobândirii personalității juridice de către o organizație patronală, cererile se pot depune acum la judecătoria sau la tribunalul în a cărui rază teritorială îşi are sediul aceasta, după caz.
(v) Conflictele colective de muncă pot fi declanșate dacă angajatorul refuză să adere la contractul/acordul colectiv de muncă la nivel de sector de negociere colectivă, chiar și în situația în care nu a participat la negocieri, față de forma anterioară a reglementării.
(vi) Pe toată durata participării angajatului la grevă, contractul individual de muncă sau raportul de serviciu al acestuia se suspendă doar la inițiativa angajatului, și nu de drept, cum era prevăzut până acum.
(vii) Competența de soluționare în primă instanță a cererilor referitoare la conflictele individuale de muncă și conflictele colective de muncă ca aparținând tribunalului, hotărârea pronunțată fiind supusă doar apelului, iar termenul pentru formularea acestuia fiind de 10 zile de la data comunicării hotărârii.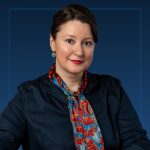 More articles from the same author
Alina Moldovan

#molongui-disabled-link

Alina Moldovan

#molongui-disabled-link

Alina Moldovan

#molongui-disabled-link

Alina Moldovan

#molongui-disabled-link