New Funds for Investment in Waste Recycling
The Government has approved the "De minimis aid scheme – Support for the implementation of projects for the construction of waste recycling facilities", in the form of non-reimbursable funds from the Environmental Fund revenues, which will become operational in November 2023 and through which eligible economic operators will be supported in their efforts to build new recycling facilities that will take the generated packaging.
The Government, via the Ministry of Environment, Water and Forests, is supporting private investments in recycling centers through a de minimis aid scheme worth €26 million, which runs from the approval of the grant until 31 December 2023. The period allocated to this scheme is short, which can make it difficult to select beneficiaries and sign financing contracts.
Eligible for this de minimis scheme are private or public corporate entities, from the category of micro, small, medium or large enterprises, whose object of activity is at least one of the activities corresponding to the following NACE codes: 3821 – treatment and disposal of non-hazardous waste; 3822 – treatment and disposal of hazardous waste; 3832 – recovery of sorted recyclable materials; 3831 – dismantling (disassembly) of disused machinery and equipment for recovery of materials; 3811 – collection of non-hazardous waste; 3812 – collection of hazardous waste.
Eligible expenditure benefiting from non-reimbursable funds under the de minimis scheme covers a wide range of costs: expenditure for design, feasibility studies/documentation for the approval of works, technical design and other technical-economic documentation, payment of architect fees, engineer fees, technical assistance (including payment of consultants), site organisation, legal fees for agreements, for compliance approvals and construction/dismantling permits, expenditure for information and publicity, provided that they are included in investment projects approved under the regional state aid scheme for investment, which are either ongoing or just started. An exception is, however, the expenditure for the organisation of procurement procedures, which must be borne by the beneficiaries from their own funds.
Beneficiaries will be selected by the Ministry of Environment, Water and Forests, and will be notified of the acceptance of the grant application, after which they will sign the grant contract with the Environmental Fund Administration.
Although the short timeframe may make it difficult to select beneficiaries and sign contracts, this approach by the Romanian authorities seems to be part of the transition strategy towards the circular economy and is intended to boost the consolidation of the recycling centers, which are by far the most efficient way of recovering recyclable waste. However, it is also the role of the public authorities to facilitate access to recycling centers for citizens, by actually providing the means for selective waste collection and sorting stations in waste management centers. The current landfills do not provide waste sorting and the integrated waste management centers are under construction and do not cover the whole territory. The level of selective collection currently places Romania at the bottom when compared to other European countries. Let's hope that this approach will be joined by others that will ensure that the target of 55% recycling rate by 2025 is reached.
Noi fonduri pentru investiții în reciclarea deșeurilor
Guvernul a aprobat  "Schema de ajutor de minimis – Sprijin în vederea implementării proiectelor privind construirea instalațiilor de reciclare a deșeurilor", sub formă de fonduri nerambursabile din veniturile Fondului pentru mediu, care va deveni operațională în noiembrie 2023 și prin care operatorii economici eligibili vor fi sprijiniți în eforturile de construire a unor noi instalații de reciclare care să preia ambalajele generate.
Guvernul, prin intermediul Ministerului Mediului, Apelor și Pădurilor, vine în întâmpinarea investițiilor private în centre de reciclare printr-o schemă de ajutor de minimis în valoare de 26 de milioane de Euro, cu o perioadă de valabilitate de la aprobarea grant-ului până la 31 decembrie 2023. Perioada alocată acestui demers este scurtă, ceea ce poate face dificilă selecția beneficiarilor și semnarea contractelor de finanțare.
Eligibile pentru această schemă de minimis sunt persoanele juridice de drept privat sau de drept public, din categoria întreprinderilor micro, mici, mijlocii sau mari, care au în obiectul de activitate cel puțin una dintre activitățile corespunzătoare următoarelor coduri CAEN: 3821 – tratarea și eliminarea deșeurilor nepericuloase; 3822 – tratarea și eliminarea deșeurilor periculoase; 3832 – recuperarea materialelor reciclabile sortate; 3831 – demontarea (dezasamblarea) mașinilor și echipamentelor scoase din uz pentru recuperarea materialelor; 3811 – colectarea deșeurilor nepericuloase; 3812 – colectarea deșeurilor periculoase.
Cheltuielile eligibile care beneficiază de fondurile nerambursabile din cadrul schemei de minimis acoperă o gamă variată de costuri: cheltuieli pentru proiectare, studii de fezabilitate/documentații de avizare a lucrărilor de intervenții, proiectul tehnic și alte documentații tehnico-economice, plata arhitecților, a inginerilor, asistență tehnică (inclusiv plata consultanților), organizare de șantier, taxe legale pentru acorduri, avize conforme și autorizația de construire/desființare, cheltuieli pentru informare și publicitate, sub condiția ca acestea să fie cuprinse în proiectele de investiții aprobate în baza schemei de ajutor de stat regional pentru investiții, care fie continuă fie sunt abia demarate. Excepție fac, totuși, cheltuielile pentru organizarea procedurilor de achiziție, care trebuie asumate de beneficiari din fonduri proprii.
Beneficiarii vor fi selectați de Ministerul Mediului, Apelor și Pădurilor, și vor fi notificați cu privire la acceptarea cererii de finanțare, după care vor semna contractul de finanțare cu Administrația Fondului pentru Mediu.
Deși termenul scurt poate pune în dificultate selecția beneficiarilor și semnarea contractelor, apreciem că acest demers al autorităților române se înscrie în strategia de tranziție către economia circulară, fiind menit să încurajeze consolidarea domeniului centrelor de reciclare, acestea reprezentând de departe modalitatea cea mai eficientă de valorificare a deșeurilor reciclabile. Mai departe, însă, tot autorităților publice le revine rolul de a facilita accesul cetățenilor la centrele de reciclare, prin asigurarea reală a mijloacelor de colectare selectivă a deșeurilor precum și de asigurarea de stații de sortare în cadrul centrelor de management al deșeurilor. Actualele gropi de gunoi nu asigură sortarea deșeurilor iar centrele de management integrat al deșeurilor sunt în curs de construire și nu asigură acoperirea întregului teritoriu. Gradul de colectare selectivă în acest moment poziționează România pe locuri codașe în raport cu celelalte state europene. Să sperăm că acestui demers i se vor alătura altele care să asigure aproprierea de ținta de 55% rată de reciclare până în anul 2025.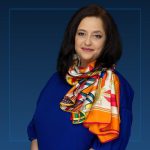 Head of Energy Practice
|
Bio
More articles from the same author
Alina Güler

#molongui-disabled-link

Alina Güler

#molongui-disabled-link

Alina Güler

#molongui-disabled-link

Alina Güler

#molongui-disabled-link