EU Keeps Its Promises on the 'Fit for 55' package
Back in July 2021, the European Commission came up with a set of proposals – part of Europe's Climate Law – in a very ambitious project intended to ensure that Europe becomes the first climate-neutral continent by 2050, reducing Europe's net greenhouse gas emissions by at least 55% by 2030 compared to 1990 levels, and planting an additional 3 billion trees in the EU by 2030. The legislative package, titled "Fit for 55", included several projects designed to cover all sectors: Reform of the EU Emissions Trading Scheme (ETS); a new EU Emissions Trading Scheme for construction fuels and road transport; the Social Climate Fund; the Effort Sharing Regulation; the Regulation on Land Use, Forestry and Agriculture; the CO2 Emission Standards for cars and vans; the Carbon Border Adjustment Mechanism (CBAM); the Renewable Energy Directive; the Energy Efficiency Directive; the Alternative Fuels Infrastructure Regulation (AFIR); the RefuelUE Aviation Regulation, the FuelEU Maritime Regulation.
The last two pillars of the "Fit for 55" legislative package – the revised Renewable Energy Directive (which sets the EU's binding renewable energy target for 2030 at a minimum of 42.5%, compared to the current target of 32% and aims for Europe to achieve a 45% share of renewable energy in the EU energy mix by 2030) and the RefuleEU Aviation Regulation (which sets harmonised EU-wide rules for the promotion of sustainable aviation fuels – SAF, with an increasing share of SAF to be blended with kerosene by aviation fuel suppliers and supplied to EU airports) – were adopted on 9 October 2023, thus delivering on the Commission's promise to lead on climate action and shape the green transition for the benefit of citizens and industries.
The EU has thus come up with clear, legally binding, climate targets covering all key sectors of the economy:
carbon pricing and an annual emissions cap, in particular on transport and heating fuels, as well as on maritime transport, which ensures that polluters pay and Member States generate revenues that they can invest in the environmental transition;
allocating €65 billion from the EU budget and over €86 billion in total via the Social Climate Fund to support the most vulnerable citizens and small businesses in the green transition;
carbon border adjustment to ensure that imported products also pay a border carbon price in the sectors concerned, a mechanism which, in combination with the EU Emissions Trading Scheme, reduces the risk of companies moving production outside Europe to countries with less rigid environmental standards;
improve energy efficiency by 11.7% by 2030, especially in the public sector, with an annual savings target of 1.9% and a focus on improving energy efficiency with a priority on people affected by energy poverty;
phasing out of polluting vehicles by 2035 – new cars and vans registered in Europe will have zero emissions by 2035, and in the intermediate stage the average emissions of new cars will have to fall by 55% by 2030 and those of new vans by 50% by 2030;
mandatory implementation of electric recharging and hydrogen refuelling infrastructure along European roads, use of alternative fuels in road, sea and air transport.
The Commission will continue to put a lot of efforts on other pending legislative proposals, such as the Energy Taxation Directive, part of the "Fit for 55" package, which has not yet been completed.
Therefore, the "Fit for 55" legislation is entering a new phase: the Member States are now urged to speed up the integration of these regulations and standards via their National Energy and Climate Plans, and will have to account for the manner in which the 2030 climate and energy targets will be met at national level. From an EU perspective, the future looks promising as, statistically speaking, thanks to the existing EU climate and energy legislation, the EU's greenhouse gas emissions have already fallen by 30% since 1990, while the EU economy has grown by around 60% over the same period.
UE ajunge la scadență: statele membre trebuie să pună în aplicare promisiunile din pachetul legislativ
În iulie 2021, Comisia Europeană prezenta un set de propuneri – parte a legislației europene privind protejarea climei – în cadrul unui demers extrem de ambițios menit să asigure că Europa devine primul continent neutru din punct de vedere climatic până în 2050, reducerea cu cel puțin 55% a emisiilor nete de gaze cu efect de seră ale Europei până în 2030 comparativ cu nivelurile din 1990, și plantarea în UE a 3 miliarde de copaci suplimentari până în 2030.
Pachetul de propuneri, intitulat "Fit for 55" (Pregătiți pentru 55) cuprindea mai multe proiecte menite să acopere toate sectoarele: reforma sistemului UE de comercializare a certificatelor de emisii (ETS); un nou sistem UE de comercializare a certificatelor de emisii pentru combustibilii pentru construcții și pentru transportul rutier; Fondul social pentru climă; Regulamentul privind partajarea efortului; Regulamentul privind utilizarea terenurilor, silvicultura și agricultura (LULUCF); Standardele privind emisiile de CO2 pentru autoturisme și camionete; Mecanismul de ajustare a carbonului la frontieră (CBAM); Directiva privind energia regenerabilă; Directiva privind eficiența energetică; Regulamentul privind infrastructura pentru combustibili alternativi (AFIR); Regulamentul RefuelUE în domeniul aviației, Regulamentul FuelEU în domeniul maritim.
Ultimii doi piloni ai pachetului legislativ "Fit for 55" – Directiva revizuită privind energia regenerabilă (care stabilește obiectivul obligatoriu al UE în materie de energie din surse regenerabile pentru 2030 la un minim de 42,5%, față de obiectivul actual de 32% și își propune ca Europa să atingă o pondere de 45% a energiei din surse regenerabile în mixul energetic al UE până în 2030) și Regulamentul RefuelUE în domeniul aviației (care stabilește norme armonizate la nivelul UE pentru promovarea combustibililor de aviație sustenabili – SAF, cu o cotă din ce în ce mai mare de SAF care trebuie să fie amestecată cu kerosen de către furnizorii de combustibil de aviație și furnizată aeroporturilor din UE) – au fost adoptați pe 9 octombrie 2023, Comisia respectându-și astfel promisiunea de a fi lider în ceea ce privește acțiunile în domeniul climei și de a configura tranziția ecologică în beneficiul cetățenilor și al industriilor.
UE are astfel obiective climatice clare obligatorii din punct de vedere juridic, care acoperă toate sectoarele-cheie ale economiei:
• stabilirea prețului emisiilor de dioxid de carbon și a unui plafon anual de emisii, în special la transporturi și combustibili pentru încălzire, precum și la transportul maritim, care garantează că poluatorii plătesc, iar statele membre generează venituri pe care le pot investi în tranziția ecologică;
• alocarea a 65 de miliarde de euro din bugetul UE și peste 86 de miliarde de euro în total prin Fondul social pentru climă, menit să sprijine pe cei mai vulnerabili cetățeni și întreprinderi mici în tranziția ecologică;
• ajustarea carbonului la frontieră, pentru garanta că produsele importate vor plăti, de asemenea, un preț al carbonului la frontieră în sectoarele vizate, mecanism care, în combinație cu sistemul UE de comercializare a certificatelor de emisii, reduce riscul ca întreprinderile să-și mute producția în afara Europei, în țări cu standarde de mediu mai puțin stricte;
• îmbunătățirea eficienței energetice cu 11,7% până în 2030, mai ales în sectorul public, cu un obiectiv de economisire anuală de 1,9% și cu accent pe îmbunătățirea eficienței energetice cu prioritate în rândul persoanelor afectate de sărăcia energetică;
• eliminarea treptată a vehiculelor poluante până în 2035 – autoturismele și camionetele noi înmatriculate în Europa vor avea emisii zero până în 2035, iar în etapa intermediară emisiile medii ale mașinilor noi vor trebui să scadă cu 55% până în 2030, iar cele ale camionetelor noi cu 50% până în 2030;
• implementarea obligatorie a infrastructurii de reîncărcare electrică și de realimentare cu hidrogen de-a lungul drumurilor europene, utilizarea combustibililor alternativi în transportul rutier, maritim și aerian;
Activitatea Comisiei continuă în ceea ce privește alte propuneri legislative în curs de soluționare, precum Directiva privind impozitarea energiei, parte integrantă a pachetului "Fit for 55″", care nu a fost încă finalizată.
Legislația "Fit for 55" intră așadar într-o nouă etapă, aceea de punere în aplicare în statele membre, care finalizează în prezent Planurile naționale privind energia și clima, și care vor trebui nu doar să integreze această nouă legislație, ci și să demonstreze modul în care obiectivele climatice și energetice pentru 2030 vor fi îndeplinite la nivel național. De la nivelul UE, viitorul pare promițător, deoarece, statistic vorbind, ca urmare a legislației UE în vigoare în domeniul climei și al energiei, emisiile de gaze cu efect de seră ale UE au scăzut deja cu 30% față de 1990, în timp ce economia UE a crescut cu aproximativ 60% în aceeași perioadă.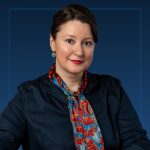 More articles from the same author
Alina Moldovan

#molongui-disabled-link

Alina Moldovan

#molongui-disabled-link

Alina Moldovan

#molongui-disabled-link