New challenges in the field of Competition Law
With the significant change of competition legislation in 2022, the business environment must face new challenges, both to avoid the application of sanctions that are not at all small and to protect, maintain and stimulate a normal competitive environment, aimed at the latter to promote the interests of consumers. The most important legislative changes in the field concern the sanctioning of staff non-diversion agreements, foreign direct investments and the abuse of superior position in contract negotiations.
Regarding the non-diversion of personnel, the Competition Council intends to intensify its efforts to investigate and sanction possible anti-competitive practices and agreements by which the parties intend to prevent their own employees from migrating from one to the other and establish a certain salary threshold for to discourage this migration. In turn, to avoid paying fines of up to 10% of turnover, companies can also take steps to reduce risks by developing clear HR policies that prevent the conclusion of level-setting agreements salary and benefits offered to employees with those of competitors who lend themselves to such practices, which allow the transfer of employees from one company to another, otherwise the right to work is restricted, which prohibits the transfer of sensitive information, and which helps staff human resources departments to identify and immediately report possible violations of national and European legislation in the field.
From the perspective of foreign direct investments and considering the record number of mergers approved in 2022 by the Competition Council (94), the new Government Emergency Ordinance no. 46/2022 on the measures to implement Regulation (EU) 2019/452 establishing a framework for the examination of foreign direct investments in the Union, provides that foreign direct investments and new investments must receive the opinion of the Commission for the Examination of Foreign Direct Investments (CEISD), newly created institution under the Government. In order to protect the essential interests of security and public order, the investments that must be approved by the CEISD are those aimed at the strategic activities provided for in CSAT Decision no. 73/2012 (investments in energy, transport security, security of vital resource systems, critical infrastructure, information and communication systems, industrial security, etc.), whose value exceeds 2,000,000 Euro or which, even if they do not exceed this threshold, may have an impact on public security or order, by their nature or effects. Although the draft law approving this emergency ordinance has some gaps – for example, the definition of foreign direct investments is not very clear, and the strategic activities referred to in CSAT Decision no. 73/2012 – companies must know that they risk sanctions of up to 10% of the turnover achieved globally in the previous year.
Regarding the abuse of a superior position in the negotiation of contracts – the behaviour of an economic operator that is not in a dominant position on the market, but which may create imbalances with respect to a smaller economic operator – the refusal to supply or acquire goods or services, non-compliance with payment obligations, imposition of onerous or discriminatory conditions, unilateral modification or termination of contracts without reason are clearly punishable acts under the new legislative changes, which companies can simply avoid. It is important for economic operators to carefully analyse the contractual conditions in order to ensure their impartiality, to record in detail the negotiations that led to the conclusion or modification of the contracts, to explain how the apparent imbalance is counteracted by the mutual obligations of the parties or other interests legitimate.
Given the obvious intention of the Competition Council to organize more and more unannounced checks at company premises, economic operators must show greater care in drawing up, updating and implementing their own policies and in complying with the applicable regulations and, preferably, to turn to a consultant specialized in the field of competition.
Provocări noi în domeniul Dreptului Concurenței
Odată cu modificarea semnificativă a legislației privind concurența în 2022, mediul de afaceri trebuie să facă față unor noi provocări, atât pentru a evita aplicarea unor sancțiuni care nu sunt deloc mici cât și pentru a proteja, menține și stimula un mediu concurențial normal, menit în cele din urmă să promoveze interesele consumatorilor. Cele mai importante modificări legislative în domeniu vizează sancționarea acordurilor privind nedeturnarea personalului, investițiile străine directe și abuzul de poziție superioară în negocierea contractelor.
În ceea ce privește nedeturnarea personalului, Consiliul Concurenței își propune să-și intensifice eforturile de investigare și sancționare a posibilelor practici și acorduri anti-concurențiale prin care părțile intenționează să împiedice angajații proprii să migreze de la una la cealaltă și stabilesc un anumit prag salarial pentru a descuraja această migrație. La rândul lor, pentru a evita plata unor amenzi de până la 10% din cifra de afaceri, companiile pot lua și ele măsuri pentru a reduce riscurile, prin elaborarea unor politici de resurse umane clare, care să prevină încheierea unor acorduri de stabilire a nivelului salarial și beneficiilor oferite angajaților cu aceia dintre concurenți care se pretează la astfel de practici, care să permită transferul angajaților de la o societate la alta, în caz contrar fiind îngrădit dreptul la muncă, care să interzică transferul informațiilor sensibile, și care să ajute personalul departamentelor de resurse umane să identifice și să semnaleze imediat posibilele încălcări ale legislației naționale și europene în domeniu.
Din perspectiva investițiilor străine directe și având în vedere numărul record de fuziuni aprobate în 2022 de Consiliul Concurenței (94), noua Ordonanță de urgență a Guvernului nr. 46/2022 privind măsurile de punere în aplicare a Regulamentului (UE) 2019/452 de stabilire a unui cadru pentru examinarea investițiilor străine directe în Uniune, prevede că investițiile străine directe și investițiile noi trebuie să primească avizul Comisiei pentru Examinarea Investițiilor Străine Directe (CEISD), instituție nou creată, aflată în subordinea Guvernului. În scopul protejării intereselor esențiale de securitate și ordine publică, investițiile care trebuie avizate de CEISD sunt cele care vizează activitățile strategice prevăzute în Decizia CSAT nr. 73/2012 (investiții în energie, securitatea transporturilor, securitatea sistemelor de resurse vitale, infrastructura critică, sistemele de informații și comunicare, securitatea industrială etc.), a căror valoare depășește 2.000.000 Euro sau care, chiar dacă nu depășesc acest prag, pot avea un impact asupra securității sau ordinii publice, prin natura sau efectele lor. Deși proiectul de lege de aprobare a acestei ordonanțe de urgență are unele lacune – spre exemplu, definiția investițiilor străine directe nu este foarte clară și trebuie clarificate și activitățile strategice la care se referă Decizia CSAT nr. 73/2012 – companiile trebuie să știe că riscă sancțiuni de până la 10% din cifra ce afaceri realizată la nivel global în anul anterior.
În ceea ce privește abuzul de poziție superioară în negocierea contractelor – comportamentul unui operator economic care nu este într-o poziție dominantă pe piață, dar care poate crea dezechilibre față de un operator economic mai mic – refuzul de a furniza sau achiziționa bunuri sau servicii, nerespectarea obligațiilor de plată, impunerea unor condiții oneroase sau discriminatorii, modificarea unilaterală sau încetarea fără motiv a contractelor sunt fapte clar sancționabile conform noilor modificări legislative, pe care companiile le pot evita simplu. Este important ca operatorii economici să analizeze cu atenție condițiile contractuale astfel încât să asigure imparțialitatea acestora, să consemneze în detaliu negocierile care au dus la încheierea sau modificarea contractelor, să explice modul în care aparentul dezechilibru este contracarat de obligațiile reciproce ale părților sau de alte interese legitime.
Având în vedere intenția evidentă a Consiliului Concurenței de a organiza din ce în ce mai multe verificări inopinate la sediul companiilor, operatorii economici trebuie să manifeste o grijă mai mare în elaborarea, actualizarea și punerea în aplicare a politicilor proprii și în respectarea reglementărilor aplicabile și, de preferat, să apeleze la un consultant specializat în domeniul concurenței.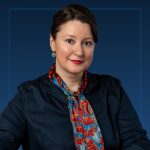 More articles from the same author
Alina Moldovan

#molongui-disabled-link

Alina Moldovan

#molongui-disabled-link

Alina Moldovan

#molongui-disabled-link

Alina Moldovan

#molongui-disabled-link