Local budgets v. state budget – who wins, who loses?
Law no. 93/2023, published in the Official Gazette of Romania on 18 April 2023, was intended to be an instrument to help taxpayers "recover" more quickly from local budgets the amounts determined in their favor by final court decisions. Obviously, this is not about a recovery per se, but about the offsetting of undisputed, liquid and enforceable tax claims that they have to collect from local public authorities, including those established by final court orders and have not been paid by the time the law enters into force, against current or future taxes owed to the state budget, regardless of whether or not the obligations and claims to be extinguished are administered by the same public authority.
The rationale behind this new regulation is pertinent. On the one hand, municipalities usually have limited financial resources, which would be further depleted by the payment of these amounts owed to taxpayers, making efforts to support communities effectively almost impossible. On the other hand, before the effective date of this law, taxpayers who had to recover various sums from local authorities (generally town halls) had only a few levers available – offsetting their claims against their obligations to the local budget over several years until the debt was extinguished, and enforcement, opening the insolvency proceedings of the administrative-territorial unit, all of which are cumbersome and time-consuming procedures – and, in any case, only with regard to amounts administered by the same public authority (for example, taxes owed to ANAF could only be offset against amounts to be reimbursed by ANAF).
However, the entire process could backfire: local authorities could choose the path of passivity, either by issuing unlawful tax decisions – collecting undue sums of money without being obliged to pay them back (with interest and penalties if the tax decision is voided by the court), or by simply refusing to pay back the amounts determined by court decisions, forcing taxpayers to request offsetting against their payment obligations to the state budget, because "this is the law").
Passivity in this case would be an abuse, because this attitude is contrary to the regulations in force: mayors, as payment controllers, are obliged to do everything legally possible to ensure the financial sources necessary for the payment of amounts due under writs of enforcement (final court decisions).
Taxpayers who owe the state budget much less than they have to recover from both the local authorities and the state budget can only revert to offsetting for those amounts which are laid down in final court decisions, which means that they have to go to court anyway and wait quite a long time, as all these procedures take time. So the long-awaited benefits of the new law are not really that beneficial.
What is actually true is that the central budget, which takes over the obligation to reimburse the amounts decided by the court to taxpayers who have the determination and patience to revert to the court for this, will be deprived of significant sums. It is the central budget who is the big loser in the "offsetting", while the big winner will be the local budgets, artificially fed, because the funds at their disposal will remain in their accounts, unaffected by any offsetting.
Bugete locale v. bugetul de stat – cine pierde, cine câștigă
Legea nr. 93/2023, publicată în Monitorul Oficial al României din 18 aprilie 2023, s-a dorit a fi un instrument menit să ajute contribuabilii să "recupereze" mai repede de la bugetele locale sumele stabilite în favoarea lor prin hotărâri judecătorești definitive. Nu este, evident, vorba despre o recuperare în adevăratul sens al cuvântului, ci de compensarea creanțelor fiscale certe, lichide și exigibile pe care le au de încasat de la autoritățile publice locale, inclusiv a celor stabilite prin hotărâri rămase definitive și nestinse până la intrarea în vigoare a legii, cu taxele și impozitele datorate la bugetul de stat, curente sau viitoare, indiferent dacă obligațiile și, respectiv, creanțele supuse stingerii sunt administrate sau nu de aceeași autoritate publică.
Motivele care stau la baza acestei noi reglementări sunt pertinente. Pe de o parte, primăriile au, de regulă, resurse financiare limitate, care ar fi și mai mult sărăcite de plata acestor sume datorate contribuabililor, făcând aproape imposibile eforturile de sprijinire eficientă a comunităților. Pe de altă parte, înainte de apariția acestei legi, contribuabilii care aveau de recuperat diverse sume de la autoritățile locale (în general, primării) aveau la dispoziție doar câteva pârghii – compensarea cu obligațiile față de bugetul local pe mai mulți ani, până la stingerea datoriei, executarea silită, declanșarea procedurii de insolvență a unității administrativ-teritoriale, proceduri greoaie și consumatoare de timp – și, oricum, doar cu privire la sumele administrate de aceeași autoritate publică (de exemplu, impozitele datorate către ANAF se puteau compensa doar cu sumele de rambursat de către ANAF).
Este posibil însă ca efectul să fie unul de bumerang. Autoritățile locale ar putea să aleagă calea pasivității, fie prin emiterea unor decizii de impunere nelegale – încasând sume de bani necuvenite, fără să mai poată fi obligate să le restituie (cu dobânzi și penalități, dacă decizia de impunere este anulată de instanță), fie refuzând pur și simplu să restituie sumele stabilite prin hotărâri judecătorești, obligându-i pe contribuabili să solicite compensarea cu obligațiile de plată către bugetul de stat, fiindcă "așa prevede legea".
Pasivitatea în acest caz ar fi un abuz, pentru că această atitudine contravine reglementărilor în vigoare: primarii, în calitate de ordonatori de credite, au obligația de a face tot ceea ce este legal posibil pentru a asigura sursele financiare necesare pentru plata sumelor datorate în temeiul unor titluri executorii (decizii definitive ale instanței).
Contribuabilii care datorează bugetului de stat sume mult mai mici decât cele pe care le au de recuperat atât de la autoritățile locale cât și de la budgetul de stat, pot solicita compensarea doar cu privire la acele sume stabilite prin hotărâri judecătorești definitive, ceea ce înseamnă că oricum trebuie să recurgă la instanță și să aștepte destul de mult, știut fiind faptul că toate aceste proceduri durează. Așadar, mult așteptatele beneficii ale noii legi nu sunt chiar reale.
Ceea ce este real este că bugetul central, care preia obligația de a rambursa sumele decise de instanță contribuabililor care au determinarea și răbdarea să solicite acest lucru, va fi privat de sume importante, fiind astfel marele învins în ecuația "compensării", în timp ce marele învingător vor fi bugetele locale, majorate în mod artificial, pentru că fondurile aflate la dispoziția lor vor rămâne în conturile acestora, neafectate de nicio compensare.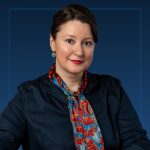 More articles from the same author
Alina Moldovan

#molongui-disabled-link

Alina Moldovan

#molongui-disabled-link

Alina Moldovan

#molongui-disabled-link