Romania Goes Electro-Mobile
As part of European and global efforts to reduce the effects of climate change, Romania seems to be taking steps towards electromobility, not only through incentives for the purchase of new electric cars – around 12,000 in 2022 – but also through various government initiatives aimed at boosting both the production of electric vehicles and their components locally – especially batteries, which currently account for approximately 40% of the price of such a vehicle.
The Romanian Government approved on Wednesday 15 March a strategic memorandum giving the Ministry of Economy a very serious mandate – given the expansion of the electric vehicle market in Romania, the growing need for critical raw materials and the objective of gradually reducing the EU's and Romania's dependence on China for the supply of these raw materials, the Ministry of Economy is tasked with building a state aid scheme to exploit the opportunities offered by local battery production.
This state aid scheme must fit in with the general efforts to move towards green energy, to overhaul and repurpose the automotive industry, but at the same time ensure job creation, stimulate research and innovation in the field and, of course, economic growth.
Romania can meet its commitments to both the EU and the Paris Agreement if it has, and provides the necessary tools to facilitate, significant investment in battery production, especially via private investment. Thus, the Ministry of Economy has the task to go through the technical steps related to the analysis of investment opportunities and to initiate dialogue and cooperation with potential foreign investors. The manufacture of batteries for electric vehicles in the production capacities to be built must be coupled with the strengthening of the related ecosystem, and this can only be achieved with the combined expertise of Romanian specialists and foreign investors specialized in the field.
The funds provided by the state will contribute to diversifying the sources of the raw materials needed, to identifying innovative technological processes that reduce technological and industrial dependence on other countries, to reconfiguring the career paths of those working in the industry by creating new, attractive jobs, perhaps even in areas that are currently economically and socially disadvantaged and, last but not least, to ensuring Romania's solid position in the global race to move to a circular economy through recovery, reuse and recycling.
This memorandum should be a step towards ensuring a sustainable and secure supply, aligned with trade policy at European and, further, global level, as there are currently more than 4 million electric vehicles in circulation, with an estimated number of between 50 and 200 million by 2028 and even 900 million by 2040. Of course, the dialogue between the authorities and the business environment is of the essence for the success of this approach, so that government decisions are based on economic indicators, realistic analyses and reflect the idea of real support for the Romanian economic environment.
România electromobilității
În cadrul eforturilor europene și globale de reducere a efectelor schimbărilor climatice, România pare a face pași către electromobilitate, nu doar prin facilitățile acordate la achiziționarea mașinilor electrice noi – aproximativ 12.000 în 2022 – ci și prin diverse inițiative la nivel guvernamental. Acestea sunt menite să stimuleze atât producția vehiculelor electrice, cât și de componente ale acestora la nivel local – în special baterii, care reprezintă actualmente circa 40% din prețul unui astfel de vehicul, scrie avocata Alina Moldovan, într-un nou articol de opinie pentru Green Report despre încurajarea producției de baterii.
Guvernul României a aprobat, în ședința din 15 martie, un memorandum având caracter strategic, care acordă Ministerului Economiei un mandat foarte serios, pe fondul extinderii pieței de vehicule electrice și în România, al nevoii crescute de materii prime critice și al obiectivului de reducere treptată a dependenței UE și implicit a României de China pentru asigurarea acestor materii prime. Astfel, Ministerul Economiei are misiunea de a construi o schemă de ajutor de stat care să valorifice oportunitățile oferite de producția de baterii la nivel local.
Această schemă de ajutor de stat trebuie să se integreze eforturilor generale de trecere la o energie verde, de modernizare și reconfigurare a industriei auto, dar care să asigure, totodată, crearea de locuri de muncă, stimularea cercetării și inovării în domeniu și, desigur, creșterea economică.
România își poate respecta angajamentele asumate atât față de UE cât și prin Acordul de la Paris, dacă dispune de, și oferă instrumentele necesare pentru a facilita efectuarea unor investiții considerabile în producția de baterii, în special investiții private. Astfel, Ministerul Economiei are sarcina să parcurgă etapele tehnice aferente analizei oportunității investițiilor, dar și să inițieze dialogul și cooperarea cu potențiali investitori străini. Fabricarea bateriilor pentru vehiculele electrice în capacitățile de producție ce urmează să fie construite trebuie să fie dublată de consolidarea ecosistemului aferent acestora, iar acest lucru poate fi realizat doar cu ajutorul expertizei combinate a specialiștilor români și a investitorilor străini specializați în domeniu.
Fondurile oferite de stat vor contribui la diversificarea surselor pentru materiile prime necesare, la identificarea unor procese tehnologice inovatoare care să reducă dependența tehnologică și industrială de alte state, la reconfigurarea traseului profesional al celor care lucrează în industrie, prin crearea unor locuri de muncă noi, atractive, poate chiar în zone care actualmente sunt defavorizate economic și social și, nu în ultimul rând, la asigurarea unei poziții solide a României în cursa globală de trecere la o economie circulară prin recuperare, reutilizare și reciclare.
Acest memorandum ar trebui să fie un prim pas pentru asigurarea unei oferte durabile și sigure, aliniate politicii comerciale la nivel european și, mai departe, la nivel mondial. În condițiile în care, în prezent există peste 4 milioane de vehicule electrice aflate în circulație, iar numărul acestora este estimat că va atinge undeva între 50 și 200 de milioane până în 2028 și chiar 900 de milioane până în 2040. Desigur, esențial succesului acestui demers este dialogul autorităților cu mediul de afaceri, în așa fel încât deciziile guvernului să se bazeze pe indicatori economici, pe analize realiste și să reflecte ideea de sprijin real al mediului economic românesc și pe încurajarea producției de baterii.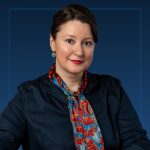 More articles from the same author
Alina Moldovan

#molongui-disabled-link

Alina Moldovan

#molongui-disabled-link

Alina Moldovan

#molongui-disabled-link