Legal Update – August – September 2023
(For Romanian version click here)
I. FUNDS FOR SMEs DIGITISING PROJECTS
Order No 3151/2023 approves the state aid scheme titled "Funding of projects for SMEs digitizing via European Digital Innovation Hubs (EDIH)", intended to support small and medium-sized enterprises (SMEs) in tackling digital challenges and improving the business/production processes, the products/services that use digital technologies.
What does the state aid scheme provide for?
The funds are offered under the form of a "grant", but solely to allow companies to access the consulting services for innovation and/or innovation support services.
How will the state aid scheme be implemented?
• The European Digital Innovation Hub (EDIH) will post on its website the list of services available to be offered to SMEs, their prices, the total budget allocated, details of the selection criteria and procedural details on how SMEs can apply;
• Once this information is published, EDIH will launch calls for applications for services from SMEs;
• Following the selection of SMEs, EDIH will sign a contract with the SMEs for the provision of services covered by the state aid scheme. The amount of the state aid will be equal to the value of the services provided
Who is eligible?
The SMEs that simultaneously meet specific criteria, as laid down in the new state aid scheme, some of which are presented below:
• the head office or a branch of the SME must be in Romania;
• the SME does not have net budgetary obligations in excess of 1/12 of the obligations due over the last 12 months and in excess of 1/6 of the total obligations due over the last six months;
• the SME is not undergoing insolvency, bankruptcy, judicial reorganisation, dissolution, liquidation or temporary suspension of business or is not in a similar situation;
• the attorney in fact of the SME has not been sentenced for an offence related to his/her professional conduct, fraud, corruption etc.;
• the attorney in fact of the SME is not subject to a conflict of interest.
What are the obligations laid down in the scheme?
The state aid covers 100% of the eligible costs, provided that the total amount of aids for innovation consulting services and the innovation support services does not exceed Euro 220,000 per company, throughout any period of three (3) years. State aids are to be granted beginning with August 18th, 2023 until December 31st, 2026.
II. INCREASE IN THE GROSS MINIMUM BASIC WAGE
Decision No 900/2023 regarding the gross minimum basic wage was published in the Official Journal of Romania No 877/2023.
What is new?
Effective as of October 1st, 2023, the gross minimum basic wage shall be 3,300 Lei for the usual working hours (an average of 165.333 hours per month), that is, 19.960 Lei per hour.
The provisions of this decision are not applicable for agriculture and food industries.
III. ENHANCED COMPETENCES FOR LAWYERS
Government Ordinance No 38/2023 amending and supplementing Law No 119/1996 on civil status documents was published in the Official Journal of Romania No 790/2023.
What is new?
Lawyer are know permitted to apply for the issuance of copies of writs underlying the civil status documents, based on a power of attorney.
In addition, the data included in the civil status documents may, in documented cases, be disclosed to lawyers, upon request, solely based on a power of attorney.
IV. THE TERM OF CIVIL LIABILITY INSURANCE CONTRACTS FOR MOTOR VEHICLES, SIGNED WITH INSURANCE COMPANIES UNDERGING INSOLVENCY, IS EXTENDED BY 90 DAYS
Government emergency ordinance No 71/2023 providing for the extension of terms laid down in article 262(32) of Law No 85/2014 on pre-insolvency and insolvency proceedings was published in the Official Journal of Romania No 791/2023.
What is new?
As regards insurance/reinsurance policies signed with insurance/reinsurance companies undergoing insolvency on the date this Government Emergency Ordinance becomes effective, the lawful termination periods, i.e. 90 days and 150 days, respectively, are extended by 90 days.
Jurnal Legislativ August – Septembrie 2023
I. FINANȚAREA PROIECTELOR PENTRU DIGITALIZAREA ÎNTREPRINDERILOR MICI ȘI MIJLOCII
Ordinul nr. 3151/2023 aprobă Schema de ajutor de stat "Finanțarea proiectelor pentru digitalizarea IMM-urilor realizată prin huburi de inovare digitală europene (EDIH)", în vederea susținerii întreprinderilor mici și mijlocii (IMM-uri) pentru a aborda provocările digitale și pentru a îmbunătăți procesele de afaceri/producție, produsele/serviciile care utilizează tehnologii digitale.
Ce prevede schema de ajutor de stat?
Se oferă finanțare – sub formă de "grant" -doar pentru accesarea serviciilor de consultanță în domeniul inovării și/sau serviciilor de sprijinire a inovării.
Cum se implementează schema de ajutor de stat?
• Hub-ul european de inovare digitală ("EDIH") va publica pe site-ul propriu lista cu serviciile disponibile a fi oferite către IMM, prețurile aferente, bugetul total alocat, detalierea criteriilor de selecție și detaliile procedurale privind depunerea cererilor de către IMM-uri.
• După publicarea acestor informații, EDIH va lansa apeluri în cadrul cărora IMM-urile vor depune cereri de acordare a serviciilor.
• Ulterior selecției IMM-urilor, EDIH va semna cu IMM-urile un contract de acordare a serviciilor ce fac obiectul ajutorului de stat. Valoarea ajutorului de stat va fi egală cu valoarea serviciilor prestate.
Cine este eligibil?
Sunt eligibile IMM-urile care îndeplinesc cumulativ anumite criterii stabilite în noua Schemă de ajutor de stat, dintre care amintim:
• sediul sau o sucursală a IMM-ului să fie în România;
• nu înregistrează obligații bugetare nete mai mari de 1/12 din obligațiile datorate în ultimele 12 luni și mai mari de 1/6 din totalul obligațiilor datorate în ultimul semestru;
• nu se află în stare de insolvență, faliment, reorganizare judiciară, dizolvare, lichidare sau suspendare temporară a activității sau nu se află în situații similare;
• reprezentantul legal nu a fost condamnat pentru un delict legat de conduita sa profesională, pentru fraudă, corupție, etc.;
• reprezentantul legal nu este subiectul unui conflict de interese.
Ce obligații sunt stabilite prin Schemă?
Intensitatea ajutorului este 100% din costurile eligibile, cu condiția ca valoarea totală a ajutoarelor pentru serviciile de consultanță în domeniul inovării și serviciile de sprijinire a inovării să nu depășească 220.000 euro per întreprindere, pe durata oricărei perioade de trei ani. Ajutoarele se acordă începând cu data de 18 august 2023 și până la data de 31 decembrie 2026.
II. MAJORAREA SALARIULUI DE BAZA MINIM BRUT
În Monitorul Oficial nr. 877/2023 a fost publicată Hotărârea nr. 900/2023 pentru stabilirea salariului de bază minim brut pe țară garantat în plată.
Ce prevede această hotărâre?
De la 1 octombrie 2023, salariul de bază minim brut pe țară va fi de 3.300 lei lunar, pentru un program normal de lucru (în medie de 165,333 ore pe lună), reprezentând 19,960 lei/oră.
Prevederile hotărârii nu se aplică în sectorul agricol și în industria alimentară.
III. COMPETENȚE SPORITE PENTRU AVOCAȚI
În Monitorul Oficial nr. 790/2023 a fost publicata Ordonanța nr. 38/2023, ce modifică și completează Legea nr. 119/1996 privind actele de stare civilă.
Ce noutăți aduce Ordonanța?
Avocații au de acum posibilitatea de a solicita eliberarea de copii ale înscrisurilor care au stat la baza actelor de stare civilă pe baza împuternicirii avocațiale.
De asemenea, comunicarea datelor înscrise în actele de stare civilă se poate face, în cazuri temeinic justificate, la cererea avocaților, fiind necesară doar împuternicirea avocațială.
IV. PRELUNGIREA CU 90 DE ZILE A DURATEI CONTRACTELOR DE ASIGURARE RCA CU ASIGURĂTORI CARE SE AFLA IN PROCEDURA INSOLVENȚEI
În Monitorul Oficial nr. 791/2023 a fost publicată Ordonanța de urgență nr. 71/2023 pentru instituirea unei prelungiri a termenelor prevăzute la art. 262 alin. (32) din Legea nr. 85/2014 privind procedurile de prevenire a insolvenței și de insolvență.
Ce modificări a adus ordonanța de urgență?
Pentru polițele de asigurare/reasigurare încheiate de societățile de asigurare/reasigurare aflate în procedură de insolvență în derulare la data intrării în vigoare a prezentei ordonanțe de urgență, termenele de încetare de drept de 90 de zile, respectiv de 150 de zile, se prelungesc cu 90 de zile.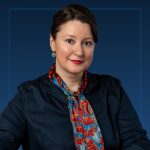 More articles from the same author
Alina Moldovan

#molongui-disabled-link

Alina Moldovan

#molongui-disabled-link

Alina Moldovan

#molongui-disabled-link