Legal Update – June 2023
(For Romanian version click here)
I. CHANGES IN THE RECORDS, DOMICILE, RESIDENCE AND IDENTITY DOCUMENTS OF ROMANIAN CITIZENS
What changes does Law No 162/2023 bring?
a. The application for the issuance of the electronic identity card can be processed by any community public service for the registration of persons, regardless of the place of domicile or residence of the individual.
b. If more than 10 people are registered in the National Register of Persons at a given address, this address cannot be registered in the identity card as the address of domicile.
c. Persons who, for various reasons, live at addresses other than the one on the identity card are obliged to apply to the community public service for the registration of persons for a change of address or for the registration of a residence within 15 days from moving.
II. AMENDMENTS TO THE LAW ON LAND DEVELOPMENT
Law No 166/2023, published on 7 June 2023, amends and supplements Law No 350/2001 on land development and urbanism and Law No 50/1991 on the authorization of construction works.
a. The requirement to obtain a zoning urban plan ("PUZ") for renewable energy projects ("RES") is abolished. Prior to the adoption of this law, only RES projects with an area of up to 50 hectares and located outside the localities (i.e. extravilan) were exempted from the requirement to previously obtain a PUZ.
This amendment also extends this exemption to RES projects located within localities (i.e. intra-mural).
b. The possibility to develop multiple investment objectives based on a single planning certificate is provided.
c. The possibility to carry out construction investments, technical and civil works and any other urban investments on the basis of a PUZ is provided in the absence of a county land use Plan and a general urban Plan.
Jurnal Legislativ Iunie 2023
I. MODIFICĂRI ALE EVIDENȚEI, DOMICILIULUI, REȘEDINȚEI ȘI ALE ACTELOR DE IDENTITATE ALE CETĂŢENILOR ROMÂNI
Ce modificări aduce Legea nr. 162/2023?
a. Cererea pentru eliberarea cărţii electronice de identitate se poate soluţiona de către orice serviciu public comunitar de evidenţă a persoanelor, indiferent de locul de domiciliu sau de reşedinţă al persoanei fizice.
b. Dacă în Registrul Național de Evidență a Persoanelor sunt înregistrate peste 10 persoane la o anumită adresă, aceasta nu poate fi înscrisă în actul de identitate ca adresă de domiciliu.
c. Persoanele care, din diferite motive, locuiesc la alte adrese decât cea din actul de identitate sunt obligate să solicite la serviciul public comunitar de evidenţă a persoanelor schimbarea domiciliului sau înscrierea menţiunii privind stabilirea reşedinţei în termen de 15 zile de la mutare.
II. MODIFICĂRI ALE LEGII PRIVIND AMENAJAREA TERITORIULUI
Legea nr. 166/2023, publicată la data de 7 iunie 2023, are ca obiect modificarea şi completarea Legii nr. 350/2001 privind amenajarea teritoriului şi urbanismului şi Legii nr. 50/1991 privind autorizarea executării lucrărilor de construcții
a. Se elimină cerința de a obține un Plan urbanistic zonal ("PUZ") pentru proiectele de energie regenerabilă ("RES"). Până la adoptarea prezentei legi, numai proiectele RES cu o suprafață de până în 50 de hectare și situate în afara localităților (extravilan) erau exceptate de la cerința de a obține anterior un PUZ.
Această modificare extinde această scutire și la proiectele RES situate în interiorul localităților (intravilan).
b. Se prevede posibilitatea de a dezvolta mai multe obiective de investiții multiple pe baza unui singur certificat de urbanism.
c. Se prevede posibilitatea de a realiza investiții în construcții, lucrări tehnico-edilitare, precum și orice alte investiții urbane pe baza unui PUZ în absența unui Plan de amenajare a teritoriului județean și a unui Plan urbanistic general.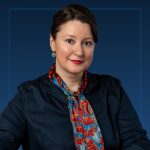 More articles from the same author
Alina Moldovan

#molongui-disabled-link

Alina Moldovan

#molongui-disabled-link

Alina Moldovan

#molongui-disabled-link

Alina Moldovan

#molongui-disabled-link